If there's any social media marketing pro that has managed to gain the young audience's attention all over the world, it is for sure Netflix. Many OTT platforms have generated a lot of buzz over the years. They have transformed the look and feel of video viewing content for the audience. Netflix is one of the top players in the game, beating the competitors with a wide margin.
It has created a niche for itself in pop culture. It is continuously working towards updating the user experience, both on and outside the platform. It uses a simplistic approach for its marketing. It talks to the audience in their language, keeps the content personalized, encourages interaction, and engages with ideas. 
Why is Netflix collaborating with influencers to divert the audience's attention?
Unlike other modes of advertising and product promotions, influencer marketing gives organic feels to the audience and does not look too promotional.
As for Millennials and Gen Z, who fall in the target audience bracket for Netflix, they trust their closest friends and friends on Facebook and other social media sites more than they believe advertising and salespeople.
Social media influencers are somebody they can connect with and trust majorly. Influencers indeed change consumer buying patterns and help the brand increase its engagement and reach. Influencers create a long-term relationship with their audience and build a unique trust, which convinces and assures the audience about the product or service that they're promoting.
Since influencer marketing is the most hyped-up mode of marketing and is trending on social media, it was a wise choice by Netflix to include it in its marketing strategy.
How is Netflix India incorporating Influencer marketing in their social media strategies?
Netflix has cracked the Influencer marketing hack and is using it to increase its reach on social media to the fullest. If you go through Netflix India's official social media accounts, you can see that over the years, the video streaming platform has changed its content strategies drastically. 
The most recent addition to the pool of strategies for Netflix is Influencer marketing. It has partnered with multiple influencers to attract the audience's attention. It has expanded its reach on all social media platforms where the target audience is most active- like Twitter, Instagram, and YouTube. 
There are various ways through which Netflix has incorporated influencer marketing in their business model: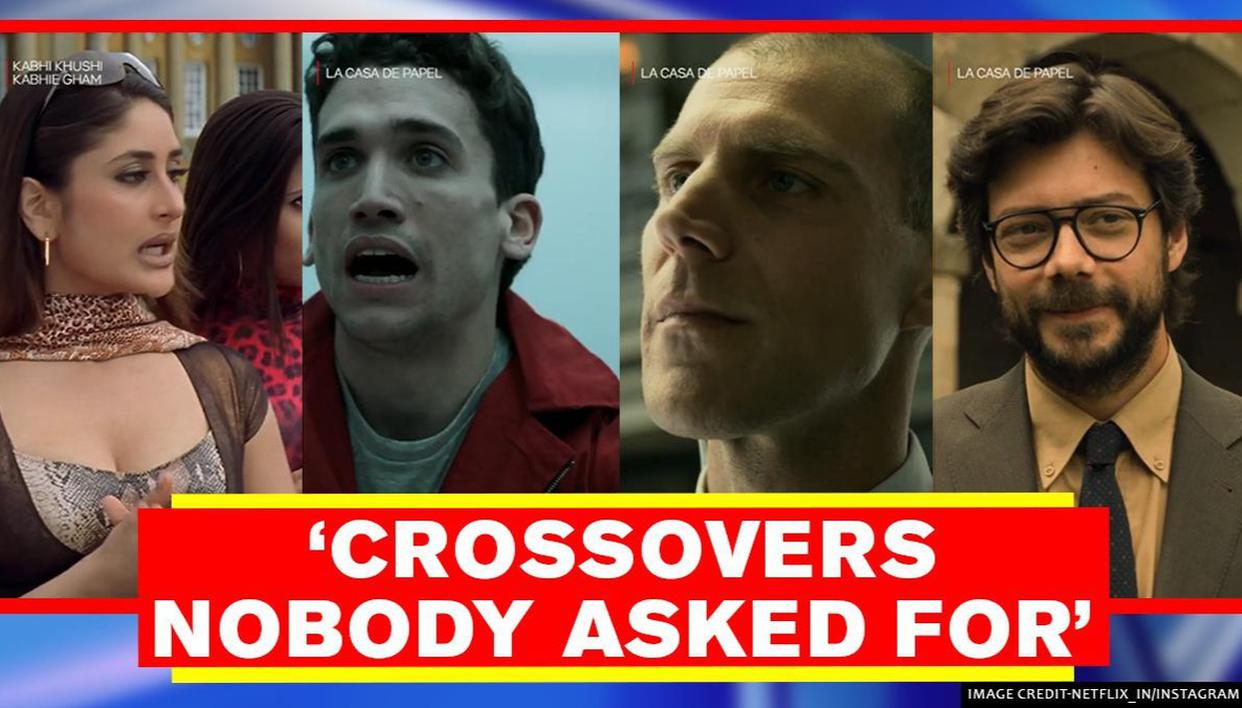 The most recent addition Netflix has added to its social media marketing strategy is to do fun crossovers between shows and influencers via the new Instagram feature- Reels. 
Everyone knows that Instagram is pushing Reels massively on the platform, and it's a brilliant way to divert the audience's attention to the page. Netflix India's social media team has combined the two most dynamic marketing trends, influencers, and Reels together to promote shows and movies. 
Netflix has done some pretty witty show crossovers on social media. They club a bunch of shows or movies together and generate conversations. Recently they've started making influencers a part of the activity as well. Influencers such as Krutika (the mermaid scales), Vishnu Kaushal, and Sakshi Dasani are part of fun crossovers. 
Such videos divert the influencer's audience attention to the page, and since they are a mix of two or more shows, it's interesting to watch as well.
Netflix's influencer collaboration started with review videos on their official social media channels. Netflix India partners with popular millennial influencers to generate content around their shows. Many influencers have reviewed multiple Netflix shows. Such reviews persuade the influencer's audience to watch the show as their favourite influencer is recommending it.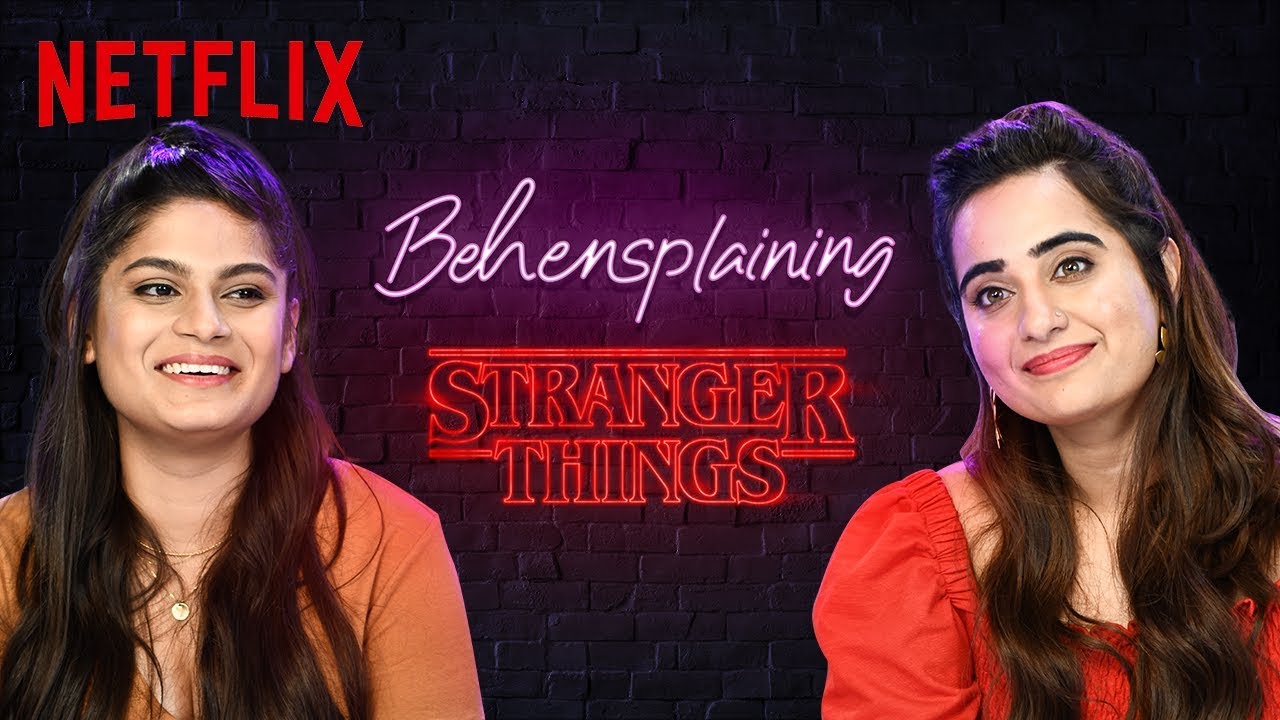 It also creates a hype around the show, which might not happen through mainstream promotional methods. Influencers like Kusha Kapila and Srishti Dixit are a part of a review series called Behenslaining where they talk about both good and bad aspects of the famous Netflix shows.
Humour advertising grabs more attention and engagement than any regular form of advertising if done correctly. The best way to divert the Millenials attention on the page these days is through memes.
Netflix is known for its witty and hilarious memes that they post on their official Instagram and Twitter accounts about their own shows. They also engage with the content created by others and repost it on the official social media pages as a post or story.
Apart from review videos, Netflix also collaborates with influencers to generate videos related to the shows they want to promote. It could be either around the topic of the show or could be directly related to the show or the movie. For example, Netflix India partnered with Dhruv Rathee and made a YouTube video where they decoded the famous show Money Heist.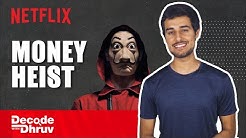 Netflix's social media strategy works because it is acutely aware of how the audience feels about their shows. It's uncommon to see brands accepting that their content isn't up to the mark or is a tad bit cringey. But Netflix does not shy away from accepting it, and in fact, it leaves no opportunity to make fun of its own shows. It collaborates with multiple influencers who talk about the show and guide the audience as to what went right or wrong.
Another best part of Netflix's social media strategy is that it knows how to use social media to the max. It knows how to get the most out of Twitter, Instagram, and Facebook. From GIFs, polls, Reels, carousel posts to IGTVs, and stories, it uses all possible features the social media platforms have to offer. 
Since Influencer marketing is the best method to market anything and everything in today's day and age, Netflix has become part of the party as well!