Instagram's most trending feature, Reels, just got an upgrade. If you've been missing Tik Tok's Duet feature, then Instagram's got a treat for you. The new Reels Remix feature will let you create duets with your favorite people on the internet with just a click.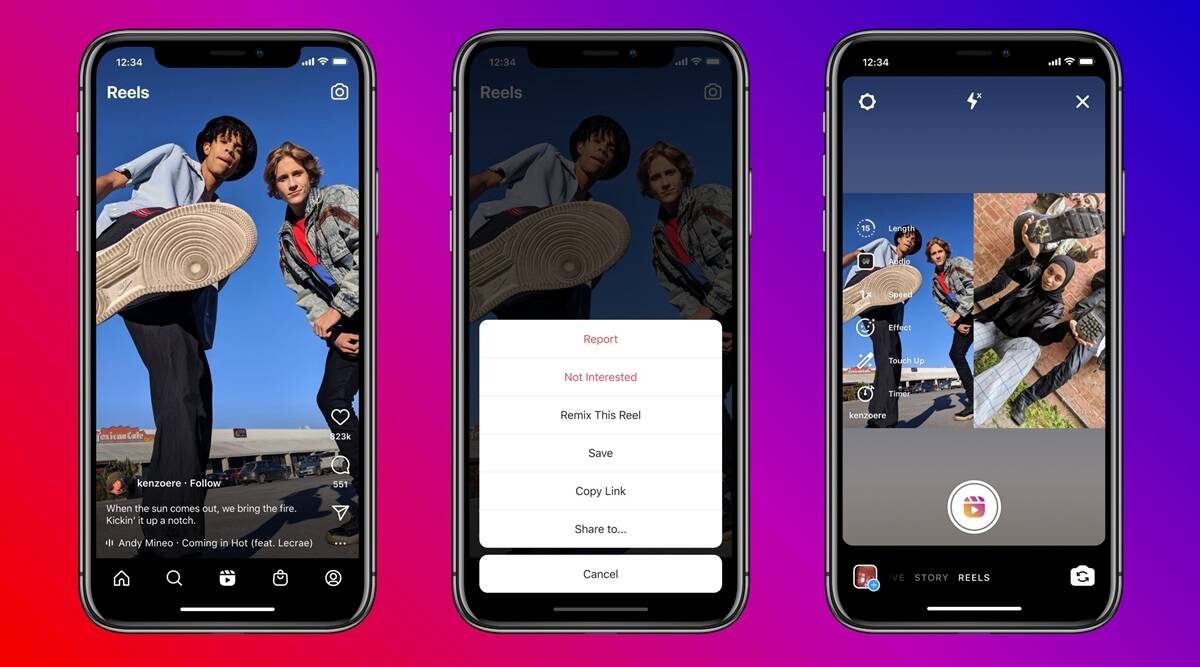 It allows you to record videos as a response to an already existing Reel from any account on the platform. So, if you wish to create a trending dance video or you're in the mood for a Bollywood lip-sync duet with your favorite content creator, then you should check out the new Reels Remix feature.
In this, the original Reel appears on the left side of the screen, and your Remix version will be displayed on the right side. Instagram ensures that all credits are mentioned for the original creator in the new video to avoid discrepancies.
Since Instagram is pushing out the Reels feature quite a bit these days, it's also a good idea and one of the best ways to increase your growth on the platform and collaborate with other creators.
How to use the Reels Remix feature? 
You can try out this new video editing feature on Instagram with any of the Reels available on the platform, as long as the original creator has enabled the Remix feature access.
There are two ways through which you can keep your Reels open for collaboration. You can either go to your Privacy Settings and make your Reels available for other users to see and collaborate with, or you can individually change the settings for each Reel. 
To use Reels Remix, you need to: 
1) Tap on the Reels icon at the bottom of your Instagram feed and find the Reel you want to make a Remix with.
2) Click on the three dots available on the Reel and select the 'Remix this Reel' option.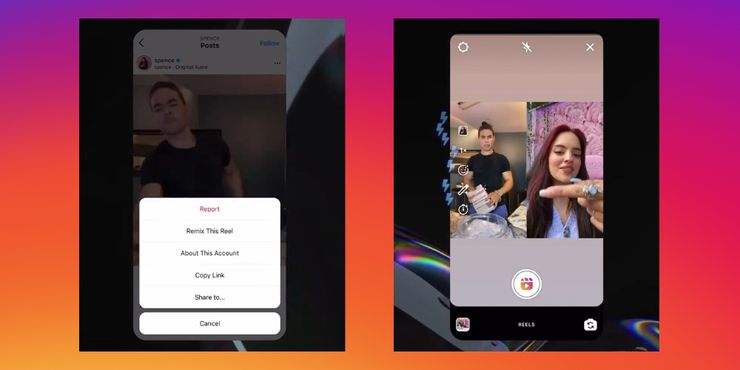 3) Next step is to record and create your own Reel. You can use all the filters and tools available on the platform to make your Reel more fun and interesting. You can use music, voiceover, stickers, and text as per your choice.
4) Once your Remix is ready, all you have to do is share it on your feed. And voila! It's done. 
Reels Remix is a tool designed to give you more creative freedom on the platform and help you gain more engagement on your posts.
Since the trend of short video streaming content is growing at the speed of light, it's safe to say that introduction of Reels Remix will divert more user attention than any other feature available on Instagram as of now. There are already so many fun and creative  Remixes floating around the platform, and we can't wait to see what's more in store!