YouTube is the earliest and most rapidly growing influencer marketing platform. It's been a stepping stone for most people who wish to enter the business of influencing. Catering to all types of genres, YouTube is a place where creators get a chance to curate and experiment with the best of content and build their personal brands.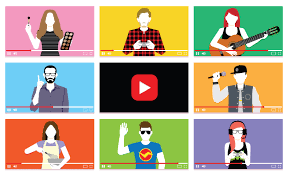 YouTube influencer marketing has become a big thing now, and most marketers are building unique strategies to target the vast audience, which invests hours of their time on YouTube.
According to an annual influencer marketing survey conducted by MediaKix, YouTube had 70 percent weightage, which shows it is the second most important social media channel for influencer marketing after Instagram. The survey also depicts that YouTube videos are the third most used format coming after Instagram stories and Instagram videos in the influencer business.
The constant growth of YouTube makes it a suitable and smart choice for marketers to invest their money on the platform.
Why should you consider YouTube influencer marketing, and is it worth it?
If you're a marketer and you're looking for a strategic social media influencing plan for your brand, YouTube should be your top choice. Here are some more reasons why YouTube influencer marketing will turn out to be the best for you and how it can boost your business:
First and foremost, there is no direct competition for YouTube. Many platforms are shifting towards video content formats as videos are the demand of the audience. But despite introducing several video features, no platform has gained the popularity YouTube has over the years for streaming video content.
Although Instagram has created an IGTV feature format, it is not direct competition for YouTube.
Even if influencers had started their journey on different platforms, they still shift to YouTube. In millennial terms, YouTube is the 'OG' influencer marketing hub, and influencers from other platforms consider YouTube an add-on benefit for their personal branding.
It's even more beneficial for marketers targeting these influencers as their shift from different platforms diverts the attention of their audience as well. So the people who follow them on other social media channels might migrate to YouTube to see the content posted by their favourite influencer.
According to the official YouTube website, the video streaming platform has more than 2+ billion users. With such a large number of people consuming content on it, you have a scope to implement your YouTube influencer marketing strategies.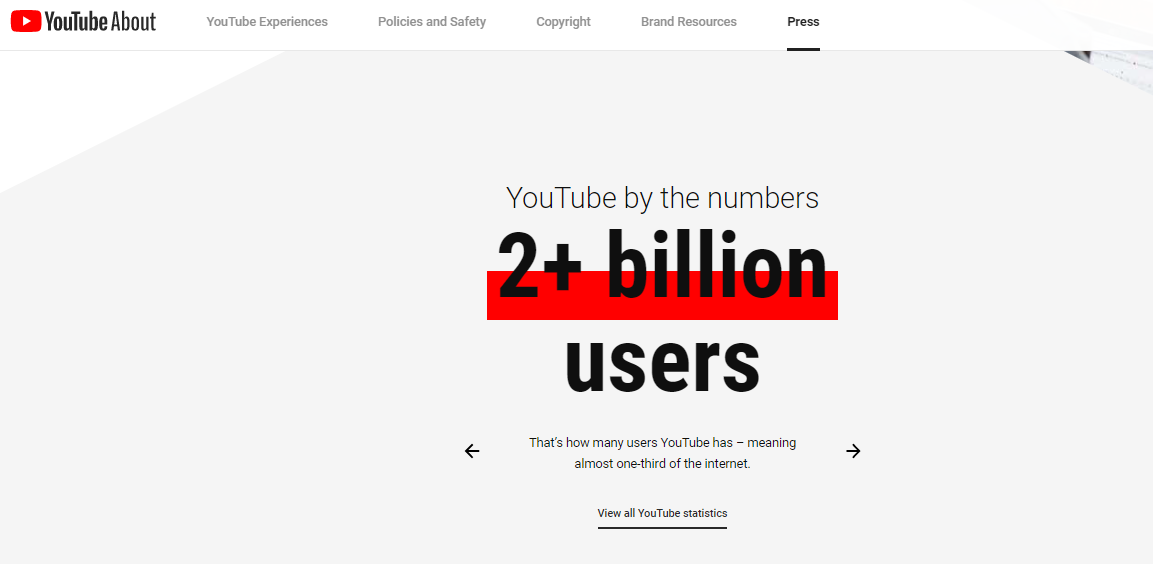 81% of the businesses use video as a marketing tool, which depicts that brands are aware of consumer demands. Since so many businesses are trying to make the most of the video content, it's safe for you to dive in as well.
How to implement a YouTube influencer marketing strategy?
YouTube is different from other social media channels and needs a unique influencer marketing strategy to build up a brand and increase engagement among the audience. Here are some measure that you should follow to implement a good YouTube influencer marketing strategy:
Analyze what your target audience wants:
Your YouTube influencer marketing will only turn out successful when the audience will appreciate and react to your campaign. The most vital step is to analyze and understand what your audience wants to see. Go through the comment sections, see views on videos, go to YouTube's trending page to find out what content is at the top currently and also go through YouTube analytics. It's going to help you understand your consumer better, will build trust and will help you deliver your message in a much better way.
YouTube influencer marketing happens through the third party, which is the influencer. So your goals and communication strategy needs to be simple and sorted so that there are no discrepancies in the delivery of your message. An abrupt set of goals might lead to confusion and be a barrier between your and the audience.
Select the best influencers:
Influencers are the crux of your YouTube influencer marketing strategies. On YouTube, every channel owner is an influencer. You should find a fit for your brand. There are some pointers you need to keep track of while selecting influencers for your campaigns:
1) Influencers are credible, and the audience trusts their judgement:
YouTube influencer marketing is not different from other than social media channels. Users expect influencers to be authentic and pass on their honest verdicts on brands. People will watch brand promotions if they are worth their time and money. For this reason, unboxing videos on YouTube perform well. Users want the actual review of the product and if it is worth investing money or not.
2) Influencer should resonate with your brand:
Ensure that you collaborate with influencers who connect with your brand and whose ideologies match with that of your brands. For example, if you are a skincare brand, then there's no point in collaborating with an influencer whose genre is fashion.
3) Involve influencers who have a greater social media presence:
As we mentioned above, most influencers are increasing their bandwidth and are producing content on several platforms. If you choose an influencer who's active on multiple platforms, then you have chances to reach out to a larger number of audience as compared to an influencer who is only on YouTube.
4) Analyze the influencer's content quality:
YouTube influencer marketing is all about how well you can convey your brand message to the audience through the influencers. An influencer is a medium, and you will not want the medium to disrupt your message.
Before finalizing creators for your campaigns, make sure to analyze the quality of their content. There should be a harmony between your brand, your target audience and the influencers.
Keep a separate budget for YouTube influencer marketing:
Each influencer has a different price range and may vary heavily depending upon the followers, subscribers and the type of content they produce. If you genuinely want to create a good YouTube influencer marketing campaign, keep a certain amount just for this. It's the best way to go about as the budget will not be an issue for you any longer, and you will get time to concentrate on other aspects.
Keep a tap on the analytics during and after the campaign:
Tracking analytics during and after the campaign will give you a fair idea of which influencer was suitable for the campaign and who performed well. You can connect with the same set of influencer(s) later for other campaigns as well. You will also get an idea of what works and what does not work for your brand.
Followers of the influencers you collaborated with for your YouTube influencer marketing campaign could be your future consumers. Have conversations with them in the comment section and talk about how your product can benefit their lives.
Share the videos posted by the influencers on your social media channels. It will not only give influencers a validation but also will divert their followers on your page.
Don't overpower influencer content:
Although you are paying an influencer to promote your brand, and you want the content to be a certain way, do not take over the influencer's content fully.
Influencers know their audience and understand the type of content they prefer. You can give them a brief idea of how you want to set an outline for the video but ensure you're not taking creative control.
Indulging in YouTube influencer marketing will give you a large platform, will help you create a brand image, and will give you trusted followers. YouTube videos are the best way to demonstrate a product as it gives in-depth details to users and helps them understand how to use it. If you're a marketer and you're looking to increase your social brand presence, then YouTube influencer marketing is a good option for you.