YouTube marketing is comparatively different from other marketing techniques as the platform is majorly known for the long video format. Unlike other platforms like Instagram, Facebook, and Twitter, YouTube does not provide text-based or photo-based content to the users. Marketers cannot neglect YouTube because it is one of the most widespread influencer marketing channels and a hub for all the big influencers. So marketers have to invest a lot of time to form effective YouTube influencer marketing campaigns to target the YouTube audience.
Why is YouTube influencer marketing effective for marketers?
YouTube has around 2 billion users, and with 400 hours of video uploaded on YouTube every minute, it has an abundance of potential for influencer marketing campaigns. On average, the YouTube mobile session lasts for over 40 minutes. The statistics depict that the platform has a large bandwidth of content creation and has a wide audience.
With such a huge number of user data and constant attraction from the audience, YouTube influencer marketing is one of the best options to advertise your brand on social media. To capture the attention of all the users who switch to YouTube to consume content, collaborating with YouTube influencers, also known as "YouTubers" can be a big help.
By 2022, online video content will make around 82% of all the consumer internet traffic, 15x times higher than it was in 2017 and it's not a hidden fact that influencer marketing is on the rise. 92% of marketers believe that influencer marketing is one of the most effective forms of marketing.
YouTube combines both the trends and provides a promotional space for marketers to experiment and come up with effective marketing strategies for their brands.
Different ways through which marketers can perform influencer marketing:
Just like other influencer marketing campaigns on other social media platforms, YouTube influencer marketing campaigns also help brands accomplish their goals. Be it increasing brand awareness, generating leads, driving sales, or solidifying brand identity, YouTube influencer marketing ensures it all.
To initiate YouTube influencer marketing campaigns, brands need to ensure that they mold and execute their strategies in the correct form. The same strategies and content execution might not work for all brands. They need to find the right tools and figure out ways on how to deliver the campaign to their audience on YouTube.
Marketers can take several approaches to promote their brand on the video-streaming platform. Here are some:
One of the best ways to divert the audience's attention to your brand is through unboxing videos on YouTube. Watching somebody open up the packaging might sound a bizarre concept to some, but on the YouTube world, unboxing videos are the most trending ones. Over 90,000 people type 'unboxing' into YouTube every month and there are almost 40 videos with over ten million views.
Unboxing videos generate curiosity, surprise, and delightfulness among people to see a brand new product. Such type of videos build anticipation among viewers, and that's the reason why most people are so fond of unboxing videos.
Another reason why unboxing videos are so famous on YouTube is that people get to see branded products without spending a penny. The product is directly being taken out of the box and is used by the real person in such videos. It does not give a 'too-promotional' feel to the users and draws their attention to the product.
You can collaborate with influencers to create an unboxing video of your new or current product on their YouTube channels. Unboxing videos tracking through YouTube influencer marketing is comparatively easier than analysis of the metrics on other social media platforms. Marketers can see who is interested in their product by looking at the comments, search numbers, likes as well as views.
Giveaways are the best ways to divert the audience's attention towards the brand. Sending brand products to the consumers gives them a demo of what the brand has to offer and since the influencer is the mediator of the giveaway, the audience will trust the recommendations.
Hosting a giveaway or a contest through YouTuber influencer marketing campaigns adds a personalized touch between brands, audience and the influencer. Giveaways are one of the best ways to promote and highlight the features of your product or services. They have a 34% higher conversion rate when compared to other forms of online activities.
The best way you can make giveaways profitable is to direct the audience to your website. As a marketer, you need to ensure that the influencer clearly mentions the rules of the giveaway and asks their audience to go to your website to participate. It will not only increase engagement on your website, but the audience will also get a chance to know about all the other products that you have in store for them, and hence, will increase your sales.
People will only buy a new product when someone trustworthy will recommend it. In such case scenarios, YouTube influencer marketing campaigns come in handy. Here some statistics which provide light on why YouTube is the best place for diverting attention on a newly launched product:
72% of customers would prefer to learn about a product or service by with the help of video
50% of internet users look for videos related to a product or service before visiting a store.
97% of marketers say video has helped users gain a better understanding of their products and services.
There are multiple ways through which you can ask the influencer to create content around the new product launch. It can be as simple as displaying the product and talking about the features or exclusive vlogs of product launch parties. Marketers need to come up with interesting ways to make the product launch look more organic and connecting for the audience.
For first impressions and trying products: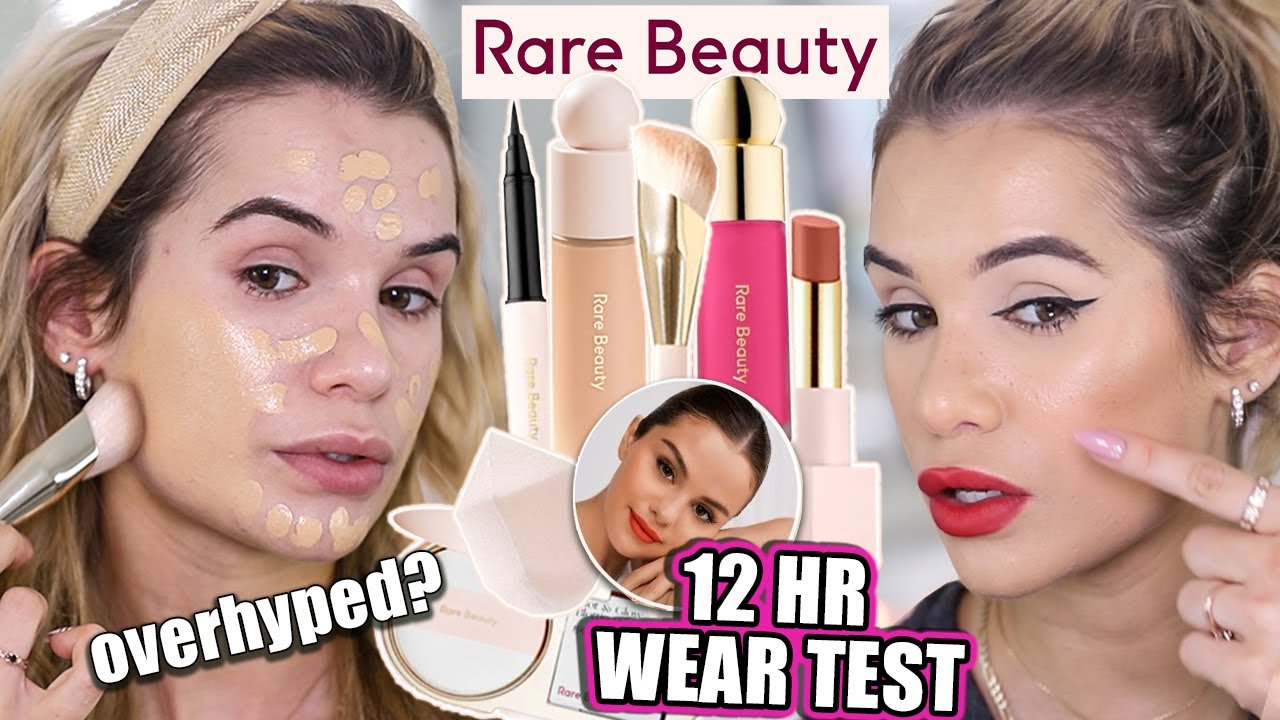 Such YouTube influencer marketing campaigns are slightly organic, and a little risky way of indulging in the YouTube influencer business. But it can turn out to be one of the best ways to promote a product if done sensibly.
The audience looks for reviews of the products before buying and trust their favorite influencers when it comes to reviews. So as a brand, you need to ensure you're sending your products to influencers who have a high trust factor among their influencers. You also need to ensure that the influencers you're sending your products to are familiar with your brand and like your brand in order to make the most of the campaign.
Talk about deals and discounts:
Brands can provide free gifts/products to create a video, lookbook, and a unique promotional code for their followers. This discount can range from a 10-30% discount on their purchases. Influencers can talk about the discount code, offers, and validity time of the code.
The key to deliver and integrate such strategies is to find suitable influencers who have the capability of persuading their audience. Once you find the right influencer who works for your target audience, incorporating and collaborating for YouTube Influencer marketing campaigns becomes much more effective.
Video marketing and influencer marketing is a perfect combination for marketers to promote their products, and YouTube influencer marketing campaigns are extremely beneficial for any marketer.