The user base and engagement on Pinterest have grown a lot since the past few years. The photo-based platform has managed to gain a lot of popularity among its users ever since its launch (2010). With easy to use tools and multiple built-in features, Pinterest has gained the power of promoting brands and improving the brand's reach.
If you're unaware of the powers of Pinterest, we're here to help you with a full guide.
What is Pinterest?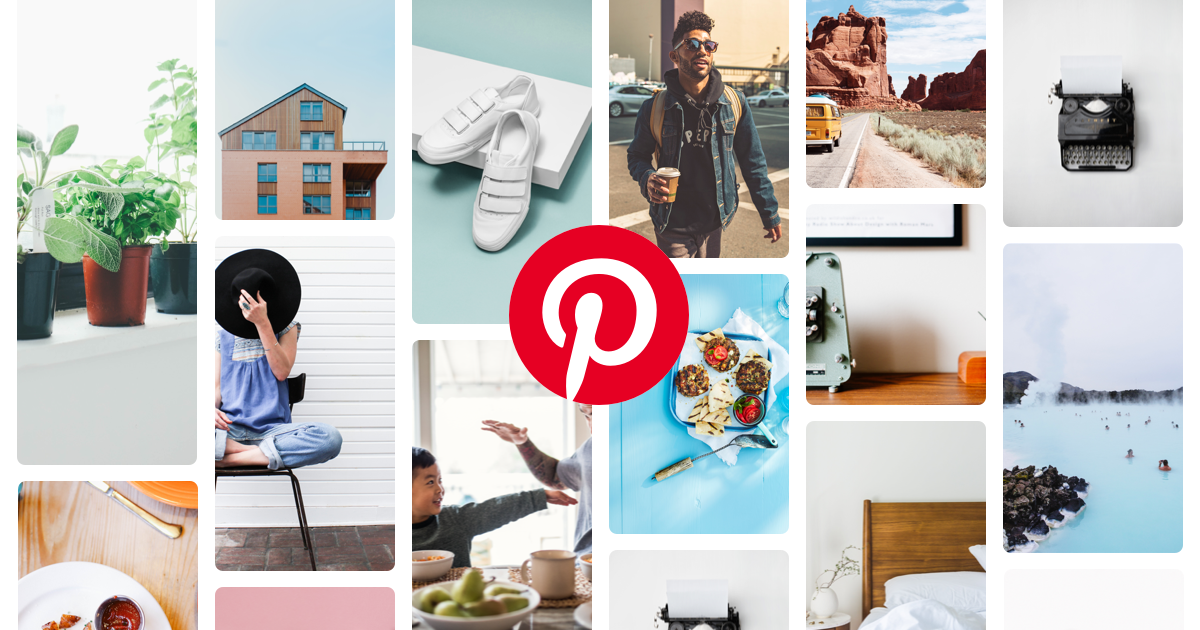 Pinterest is a social media networking channel, which allows you to search and save ideas and inspirations for home decor, styling, recipes and much more. The photo-based app lets you discover new interests by giving you an option of unlimited browsing.
You can form different boards according to your content category and save the images from the web or on Pinterest itself. Many of the images saved on Pinterest are clickable and open up in a new tab to the web page where the picture originally exists.
The platform also helps connect people. You can interact by liking, commenting, saving or directly messaging each other.
How to get started with Pinterest?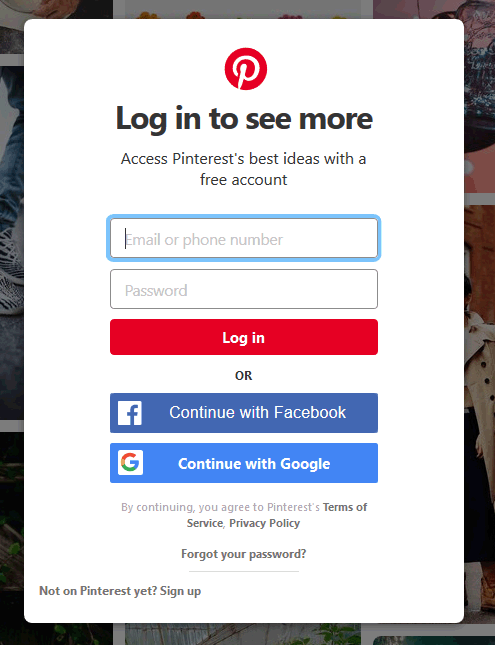 Using Pinterest is pretty simple and is a hassle-free process. To get started, you have to sign up for the platform. You can easily create a free account on Pinterest.com with an email and password, or can directly link your profile to Facebook or Google accounts. 
Once the account is ready, you need to fill in your personal details like name, gender, age, language and country. After the necessary information is complete, Pinterest gives an option to choose at least five categories so that it can start showing you personalized pins, based on your interest.
Pinterest offers a wide range of options to all the users. Before exploring the channel, it's always better to familiarize yourself with the inbuilt tools.
First is the Home tab. As soon as you log in to your account, the Home tab will display images based on your interest, or most recent pins saved by the users you currently follow. It also shows suggestions based on the images you've already saved. 
The Today tab exists right beside the Home tab. It shows all the trending posts of that particular date. 
The Following tab narrows down the pins and shows you what your friends or the people you follow are pinning. 
The Explore tab lets you discover anything and everything. From new ideas to new users to follow, it caters to all the needs. 
Right beside the explore tab is the notification icon. The small bell button gives recent updates like who saved your pin or what are the latest additions to a particular category. 
The little speech-bubble icon in the message tab. You can send and share private messages with your friends or other users who you follow and the ones who follow you back. 
How to save pins and create Boards on Pinterest?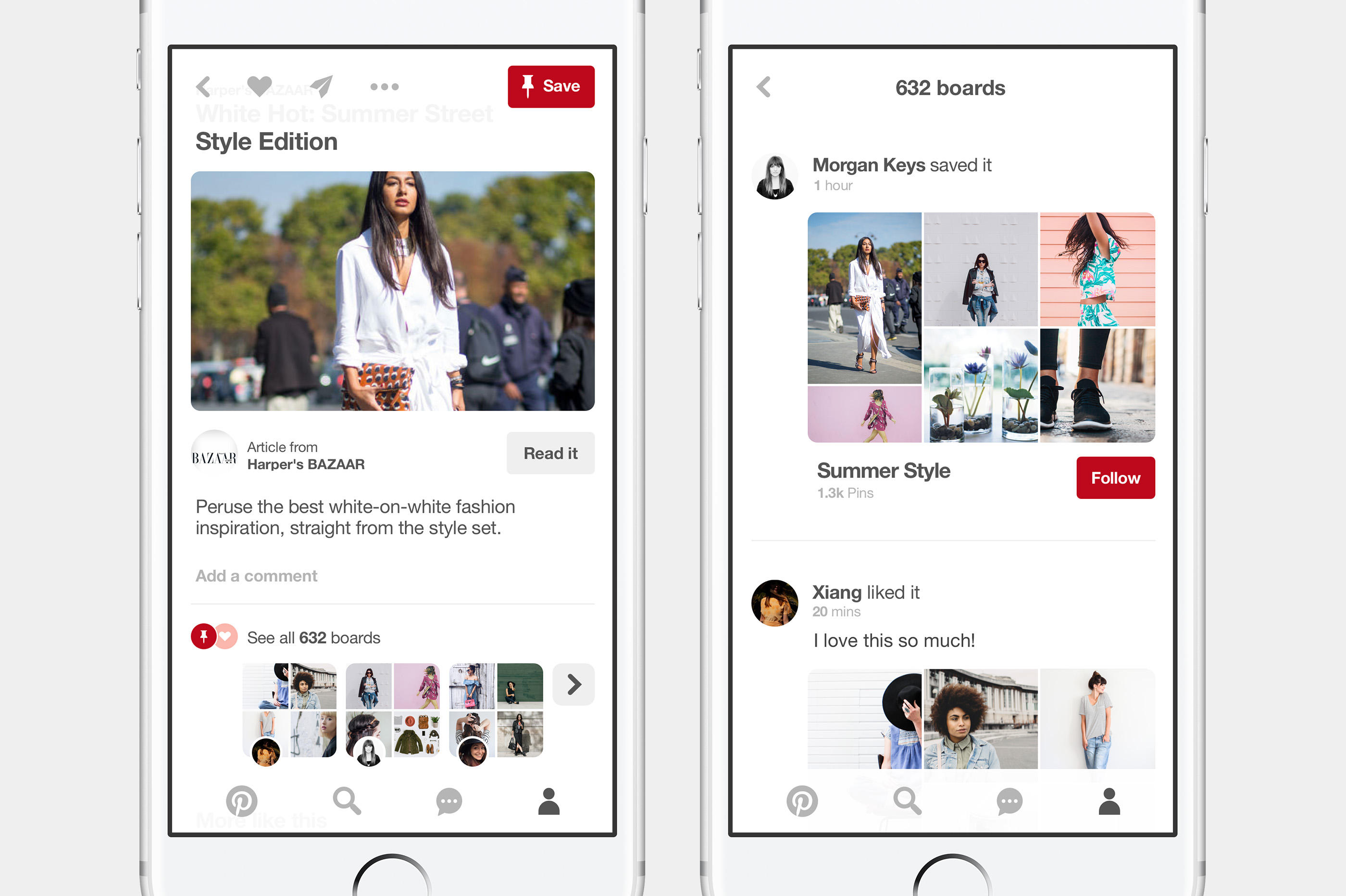 Pins are the posts you've saved for future reference and use. You can divide all the pins into various categories through boards. Boards display all the pinboards you've created. There are two ways to save the pins on Pinterest.
To save an already existing pin on Pinterest, all you need to do is, go to the red save button and choose in which Board you want the Pin to be. 
To upload a picture from your desktop or directly from a web page, click either your Pins tab or Boardstab and look for the Create Pin button or Create Boardbutton to the far left of your pins/boards.
How to interact with other users on Pinterest? 
As mentioned above, you can easily communicate with your Pinterest buddies. The platforms offer multiple tools, which makes communicating and interacting with other people fun and simple.
Share: Pinterest allows you to share a pin with other users on Pinterest or other social media platforms. The share button is beside the save button.
Comment: It gives you a space to pen your thoughts and views about the pinned item.
You can always add your note or upload a photo in the comment section of the pinned item.
Why Pinterest marketing?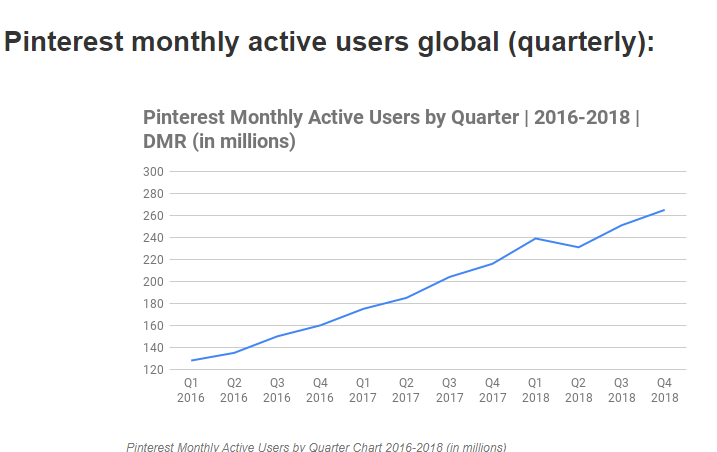 For any marketer, seller, or artist, Pinterest is an excellent space to advertise and implement marketing strategies for the brand. According to Expandedramblings.com (DMR), Pinterest has 322 million monthly active users (2019 data) and is growing at a tremendous rate. The same data also shows that 40% of Pinterest users are men, and the remaining 60% are women. The data indicates the hype of the platform among the users. Brands can leverage this opportunity and advertise their products on the platform. 
How to implement Pinterest marketing? 
To initiate Pinterest marketing, brands need to sign up for an official "Pinterest for business account." The terms and policies change for a business account. There are certain guidelines brand have to keep in mind while setting it up:
They cannot post spam content  
There shouldn't be too many contests or promotions
Brands should not suggest that Pinterest sponsors or endorses the business 
Once the account is all set, Pinterest provides educational material to brands to maximize their reach on the platform. Pinterest hosts multiple workshops, commonly known as Pinstitute, which helps them connect better with pinners and get a bigger return. It also provides analytics for businesses so that they know what's working and what's not working for them.
Apart from the above-mentioned benefits, brands get to use features like Promoted Pins, the Pin it Button, Widget Builder and Rich Pins. Rich Pins are like regular pins, but they include real-time information about the product. Information like price and stock updates, direct links to the site, and interactive map locations in the pins can boost up the sales power for the brand.
Pinterest marketing hacks for brands: 
Create pins with bright, colourful and relevant pictures.
Although Pinterest is a visually-focused social media platform, it's also an incredibly powerful search and discovery engine. Using high demand and relevant keywords in pin titles, descriptions and image file names makes a huge difference. The copy of the pins and descriptions should be crisp and should make sense to the target audience.
Keep a track on the user activity. Tap the timings when the target audience is most active. Add a call-to-pin in the descriptions of image posts. Consistency is also the key to good marketing. Posting regularly can make a huge difference to the business. Posts on Pinterest has a long shelf life, so even a pin posted months ago can easily be discovered by an influencer, or by Pinterest's algorithms, and go viral.
Reusing content posted on different social media platforms is always a good idea. There is a huge possibility that the Pinterest audience might not be much active on other platforms. Reusing is also a safe option for brands as they know the audience's response to the same post on the other platforms.
Brands can embed the Boards on blogs or newsletters so that it reaches a mass audience.
Interacting with the audience and influencers will help in growing the reach of the brand. Brands should respond and also comment on follower comments. They should also invite influencers and followers to pin on their Boards.
Current business status on Pinterest: 
Most brands have already shifted their marketing techniques to the platform and are making the most of the features available. According to the 2016 statistics of DMR, there are more than one million businesses already establishing their brands on Pinterest. More than 10,000 brands have buyable pins. About 30% of Pinterest users have bought something online, and 32% of users have shopped from offline stores after surfing the platform. Pinterest has a huge potential to extend brands and businesses. If used correctly, with appropriate strategies and techniques, it can change the scenario for the brands, for good.