Snapchat is one of the most-used and famous platforms among Millennials, and a large group of youngsters is excessively active on it. Its ability to attract a huge amount of audience is beneficial for a lot of brands, and Snapchat marketing is an effective method for brands to promote their products.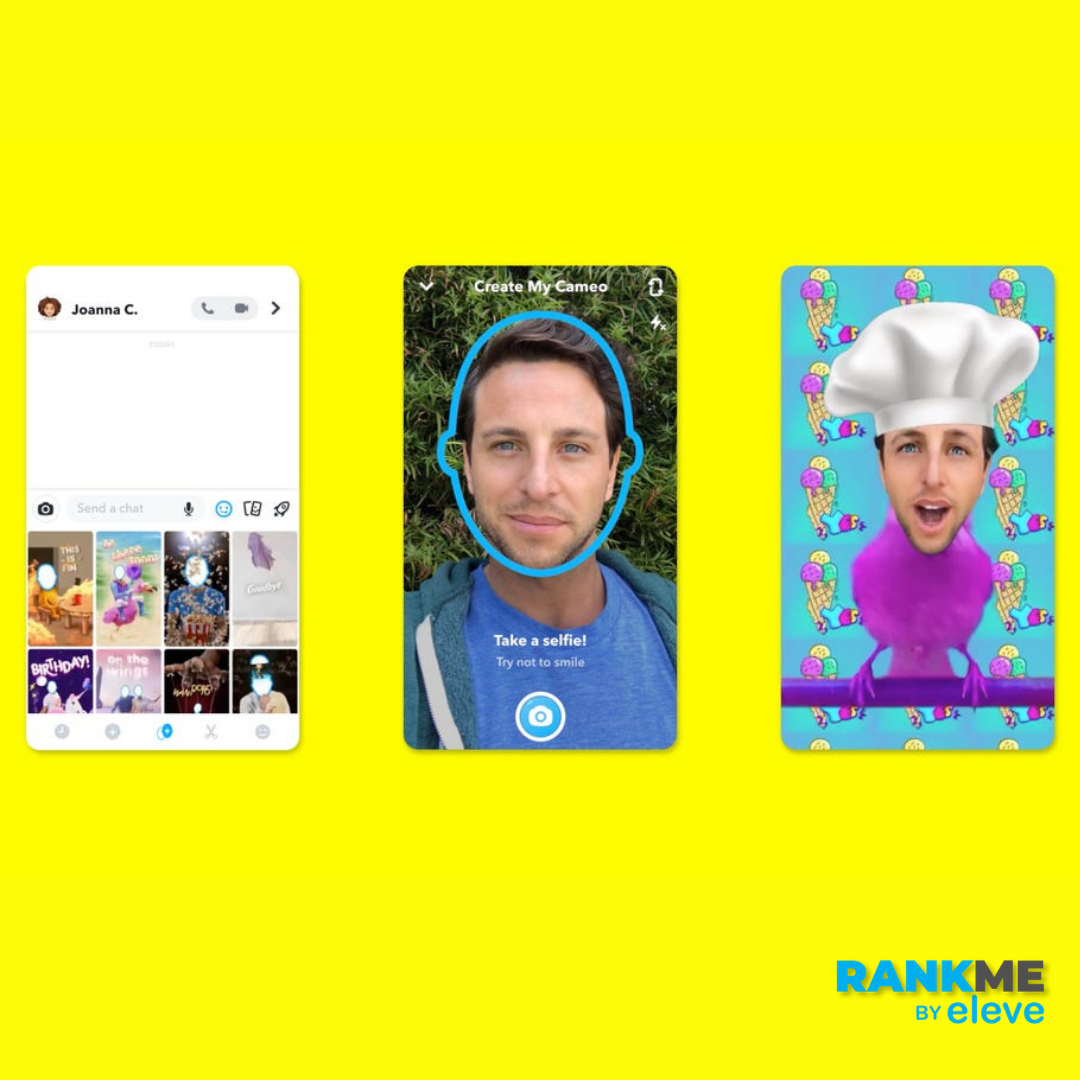 Most brands want to target younger generations for their products and launches. But catching the attention of today's youngsters is not easy because of their ever-changing behaviors and content consumption patterns. With so many social media platforms coming into the picture, brands are getting confused as to which platform is the best for marketing. Among a lot of multiple platforms, Snapchat is one of the most-used among the young generation.
Snapchat, as it conveys, is the fastest way to share a moment. Through the app, people can share photos, videos, gifs, Bitmojis (personalized emojis), do video chatting as well as play games. The feature that separates Snapchat from other social media platforms is that pictures and videos stay only for 24 hours.
Snapchat has a bunch of AR-based filters. Users can click a picture or record a video with the filters and send it to other people added in the friend list through 'Snap streaks' (users can view pictures just for one time, they'll have to screenshot if they want to save it for later) or upload it as ' Snap story' (through stories the picture or videos stays on the platform for 24-hours).
Why is Snapchat marketing effective? 
Snapchat marketing is a smart investment for brands and businesses. All the brands who wish to use Snapchat as a medium of promotion should ensure that the content on the platform needs to be different and authentic. Snapchatters expect behind-the-scenes content they can't find anywhere else and want the raw as well as the unpolished version of the brand. 
The reasons why brands should consider Snapchat marketing are as follows:
The ' platform' less taken
Unlike Facebook, Instagram, or Tik Tok, Snapchat is not very popular for sponsored content by the creators or brands. Most brands have not tried their hands-on Snapchat marketing yet.
There are possibly two reasons why brands have avoided Snapchat for a long time:
1) Difficult to use interface: Snapchat design can get a little overwhelming for anybody who uses it for the first. Too many elements on the app can confuse the user. Any content on Snapchat stays only for 24 hours, which is the opposite of most brand's strategies as they want the content to stay for longer periods of time. 
2) Not a popular marketing arena: Not many brands are using the power of Snapchat to promote the products. Snapchat marketing does not fall in the priority category list for most brands.
But the catch here is since not many have explored the platform, it's open ground. With less competition, brands can successfully create their place on the app.
Caters to a large audience: 
The app has more than 100 million daily active users that send over 400 million Snaps every day. With such a large bandwidth of the audience, Snapchat marketing has a large scope for all the marketers and brands.
Snapchat is a more personalized platform as compared to others. People are more interested in behind-the-scenes rather than the full product. Brands can curate content around the mindset and it'll integrate well on the platform, attracting a lot of attention.
In case you're unaware of the Millennial term 'streaks', it is when users send snaps directly to their Snapchat friends back and forth for several consecutive days.
Most Snapchat users are extremely passionate about streaks and open the platform at least once every day. It is a jackpot for marketers as they don't have to worry if people will use the app or not. The higher the engagement on the app, the more chances the brand has for it to be recognized by the users.
Steps brands should follow before integrating Snapchat marketing strategies: 
The first step towards Snapchat marketing is to be well-versed with all the features provided by the platform. The app's interface is unlike most other social media apps and marketers might find it tricky to use at first.
To begin with Snapchat marketing, brands have to make an account on the platform and should: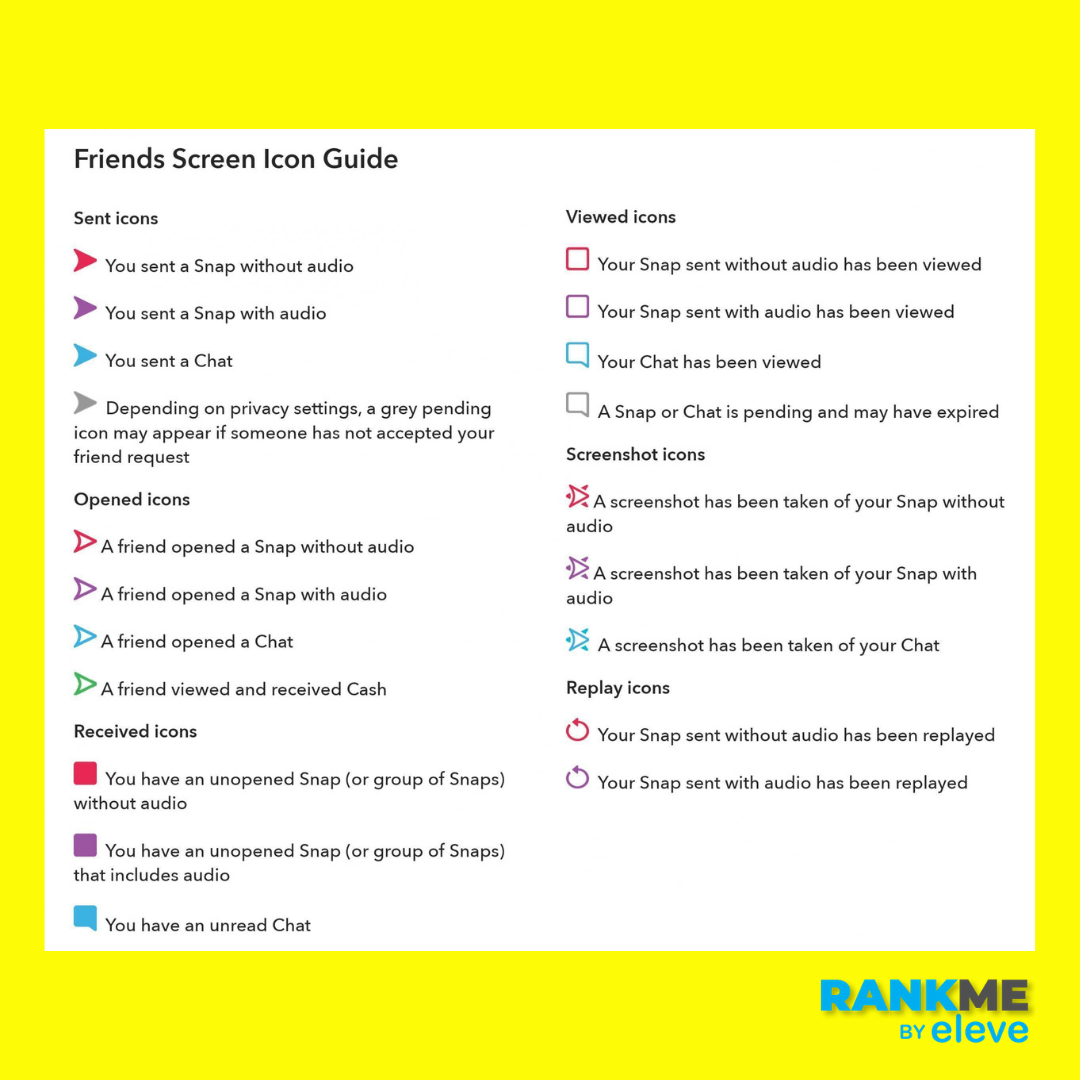 understand the meaning of all the icons and symbols on the platform
Get the gist of the Snapchat lingo 
Try out all filters 
Understand what type of content floats around the platform 
Understand the content consumption patterns of the users 
Look for users and content creators who have higher reach and engagement on the platform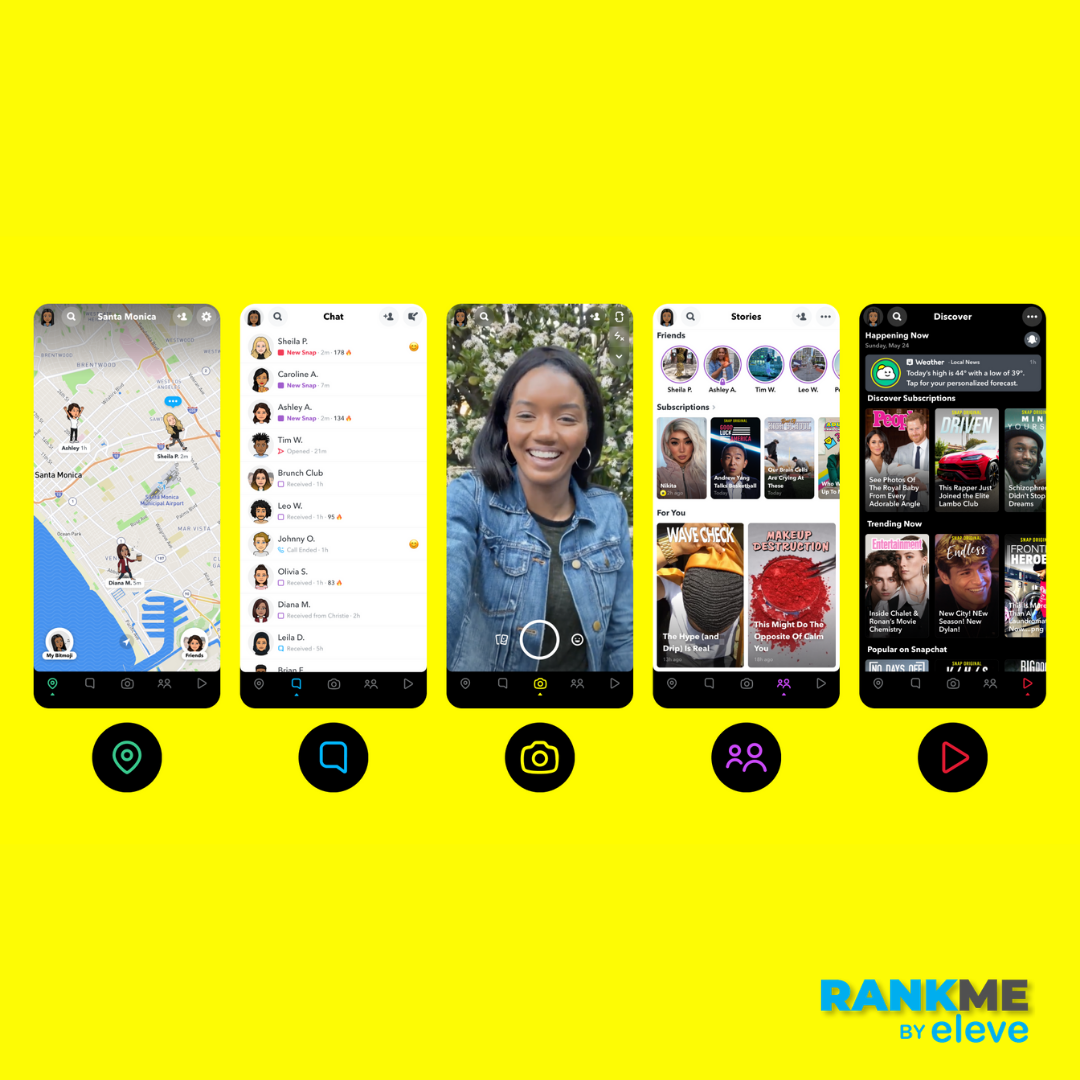 Ways brands can connect with the audience through Snapchat marketing: 
Collaborating with creators: 
Almost everybody, from small to big creators and celebrities are on Snapchat. They usually use it to post unfiltered content and interact with fans. Marketers can connect with creators and ask them to promote their products on Snapchat stories.
Brand offers and coupons: 
Brands can use the 24-hour time constraint to their advantage. They have a perfect opportunity to alert Snapchat users regarding limited offers, sales and can send out coupon codes.
Since Snapchat has a short 24-hour video format, brands can use it to build up curiosity for new products and to do countdowns before any new product launch or event.
Snapchat marketing is a perfect option for brands to host giveaways. Brands can directly engage with the users on Snapchat and one-on-one interaction and can enhance the experience of the activity. 
Snapchat is famous for its over-the-top filters, and marketers can make the most of the features by introducing brand-related filters for the audience. Filters are a great way to broaden the brand reach and advertise the brand on the platform.  
Snapchat is a fertile feed for brands to plant strategy seeds. Snapchat, compared to other platforms is still in its early stage when it comes to marketing and it's much easier to stand out and make the most of Snapchat marketing for brands! Start snapping!