Zomato is a well-known and well-established brand in India. There are only a handful of names that can run alongside Zomato in the food business. But, in countries like the UAE the competition in the food industry is a bit more intense. With multiple players like Careem Now, Talabat, and Delivaroo in the market, Zomato needed reinvention of digital solutions to highlight as a brand.
For the launch of Zomato's new Zomato Gold scheme, the brand focused on deriving interests by creating greater reach and generating large amounts of subscriptions. Zomato Gold offers exclusive benefits of 1+1 on food and (and 2+2 on drinks) and the benefits are applicable to the entire menu, all seven days in a week and one can visit the restaurant as many times as one wants.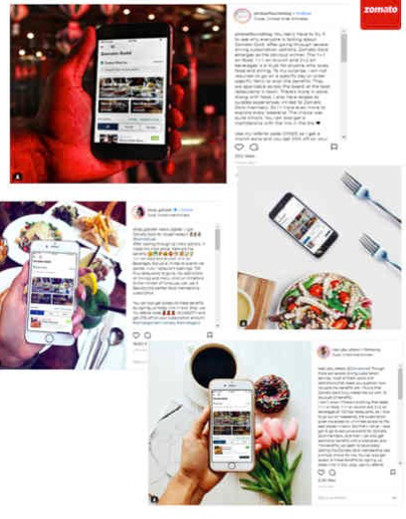 As a new entrant in the market, Zomato, instead of taking the mainstream media approach, took the influencer marketing route to attain the desired goal. Zomato teamed up with some of the top influencers in the food and lifestyle industry who have a credible set of audience and whose audience trust the recommendations of the influencers. The other measure Zomato took was to provide a free subscription of Zomato Gold for 3 months to all the users. The idea behind providing free subscription was to get the audience experience the benefits of the feature and to make them familiar with all the perks that are attached to it. This was promoted on Zomato's first anniversary by the influencers.
The results of the campaign showed that the subscription rate of Zomato Gold was increased by 20% in the month when the campaign was live. Targeting a certain group of audience and picking relevant and worthy influencers for the campaign worked in Zomato's favor and helped in attaining desired results for the brand.