With the rise in social media trends, the scope of influencer marketing is going nowhere but upwards. In these times of digitalisation, Influencer marketing is one term that is often used rather vigorously, yet not everyone is familiar with it.
So why not dive deep into what precisely Influencer Marketing is and how the trend will rise in the coming times.
What is Influencer Marketing?
In a very subtle language, Influencer marketing is a vast field that refers to a brand promoting its product or service via a social media influencer. A brand leverages its position to gain brand awareness or endorse its product or service via a person who has a sound following on their social media account. Consequently, the brand compensates the individual with money, goodies or rewards.
This Definition of influencer marketing is quite simple but is wrapped with many other aspects and components. Let's dig even deeper into the world of influencer marketing.
Who is a social media influencer?
Any individual who is popular on social media platforms in a specific niche is a social media influencer. A social media influencer has a devoted follower count on their social media account. They enjoy every bit of what the influencer uploads on their account. They influence and affect their followers' purchasing decisions.
Based on their power as influencers, they cause their followers to make some firm purchasing decisions, which might or might not cause them to buy a specific product or service of a particular brand.
The rise in the trend of social media influencers has been due to social media directly impacting audiences. And that's where brands, big or small, reach out to these influencers, who are no less than a celebrity these days, to generate brand awareness or product or service endorsements.
THE EVOLUTION OF INFLUENCER MARKETING-
For the past few years, influencer marketing has been a strong strategy for top-tier brands to expand their reach, increase brand awareness and boost conversions. And over the last several years, the trend has exploded in popularity. This marketing strategy is now widely recognised, accepted and adopted by almost all the brands worldwide.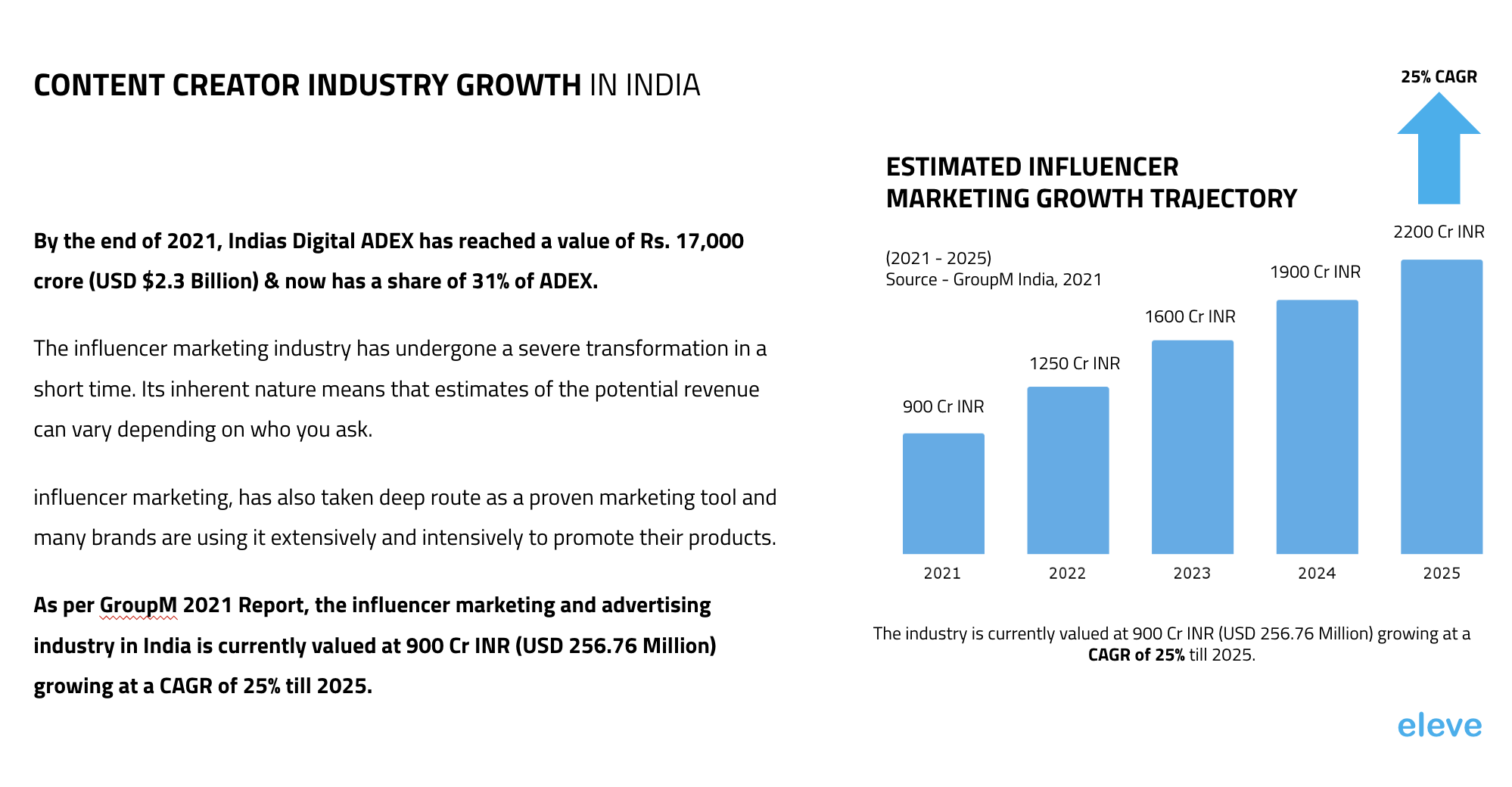 With the rise in the prominence of social media platforms like Facebook, Instagram, Twitter and youtube, everyone, including celebrities and bloggers, started garnering a sound following on their accounts because of their already existing prevalence.
But a new peculiarity immediately set in when 'regular' or 'common' people began accumulating enormous followings on their social media accounts due to their exceptionally captivating content and regular interactions with their followers.
Because these 'Common' people with large followings on their accounts attracted more followers, these commoners came to be known as influencers. And as the trend of influencers became more prominent with time, Brands began recognising the power these influencers held and began leveraging their influence by sending them goodies, free products, and sometimes even money and asking them to post about their products and reach out to their followers. This trend eventually came to be known as INFLUENCER MARKETING.
And since the arrival of Covid-19, it is a fact that the current influencer marketing scenario is at its peak.
According to a survey by Global Web Index, 40% of internet users use ad-blocking tools and software. This means that a large proportion of internet users do not see ads. Henceforth, collaboration and working with influencers is an effective solution for brands to directly advertise their products through content created by influencers, which reaches the masses.
According to a survey by Fullscreen and Shareable, 42% of people who saw influencer advertising ended up trying the product or service recommended by those influencers.
WHAT IS INFLUENCER GENERATED CONTENT?
As the name suggests, Influencer generated content is the content sourced from social media influencers that mention the brand in a positive light. IGC is a quick and practical way for a brand to spread awareness about itself. It is authentic and appealing, making it way better than other forms of advertisements.
Here is an overview of the benefits of IGC-
Brand credibility
Authenticity
Inexpensive
Brand Reach and engagement
Customer loyalty
Increased conversions
Brands can leverage this content created by influencers and post it on their websites, social campaigns, emails and newsletters, print ads, and even in-store displays.
IGC incorporates How To's and FAQs, Product reviews, Virtual events, contests, blogs, etc.
Influencer-generated content can slice through the commotion of digital ads and brand content to build trust with consumers. IGCs are also hard to get organically. Your brand should have really great products or marketing to get free praise from influencers. And hope that there is no misstep in having a good relationship with your customers.
For example, check out the United Breaks Guitars incident. If y'all didn't know about this, then "United Breaks Guitars" is a trio of protest songs by Canadian musician Dave Carroll and his band, Sons of Maxwell. It chronicles a real-life experience of how his guitar was broken during a trip on United Airlines in 2008 and the reaction from the airline. The song became an immediate YouTube and iTunes hit upon its release in July 2009 and a public-relations embarrassment for the airline."
WHAT ARE THE TYPES OF INFLUENCER MARKETING?
Fundamentally, Influencer Marketing is about onboarding an influencer to share a brand's product or service with their audience. And there are various ways for making that happen.
SPONSORED CONTENT-
Sponsored content is one of the most common yet popular influencer marketing campaign types. It is simply a social media post that contains an advertisement for a product or service.
Brands sponsor the influencer to create promotional content based on the brand's specific guidelines and themes.
Sponsored Content helps the brand endorse its product or service and push the brand image all over by collaborating with well-known and reliable influencers.
The compensation for influencers can either be in payment or a free or discounted product in exchange for the promotion.
AFFILIATE MARKETING-
Affiliate marketing is a great way to collaborate with multiple influencers at once without disturbing the marketing budget.
In Affiliate marketing, Influencers can promote the brand in exchange for a commission on sales, lead signups or clicks. As influencers have turned their social media presence into a marketing machine, Affiliate marketing can be beneficial to increase brand awareness and fetch conversions.
An affiliate marketer will promote a product or service onsite and redirect the customers to the brand's website or application.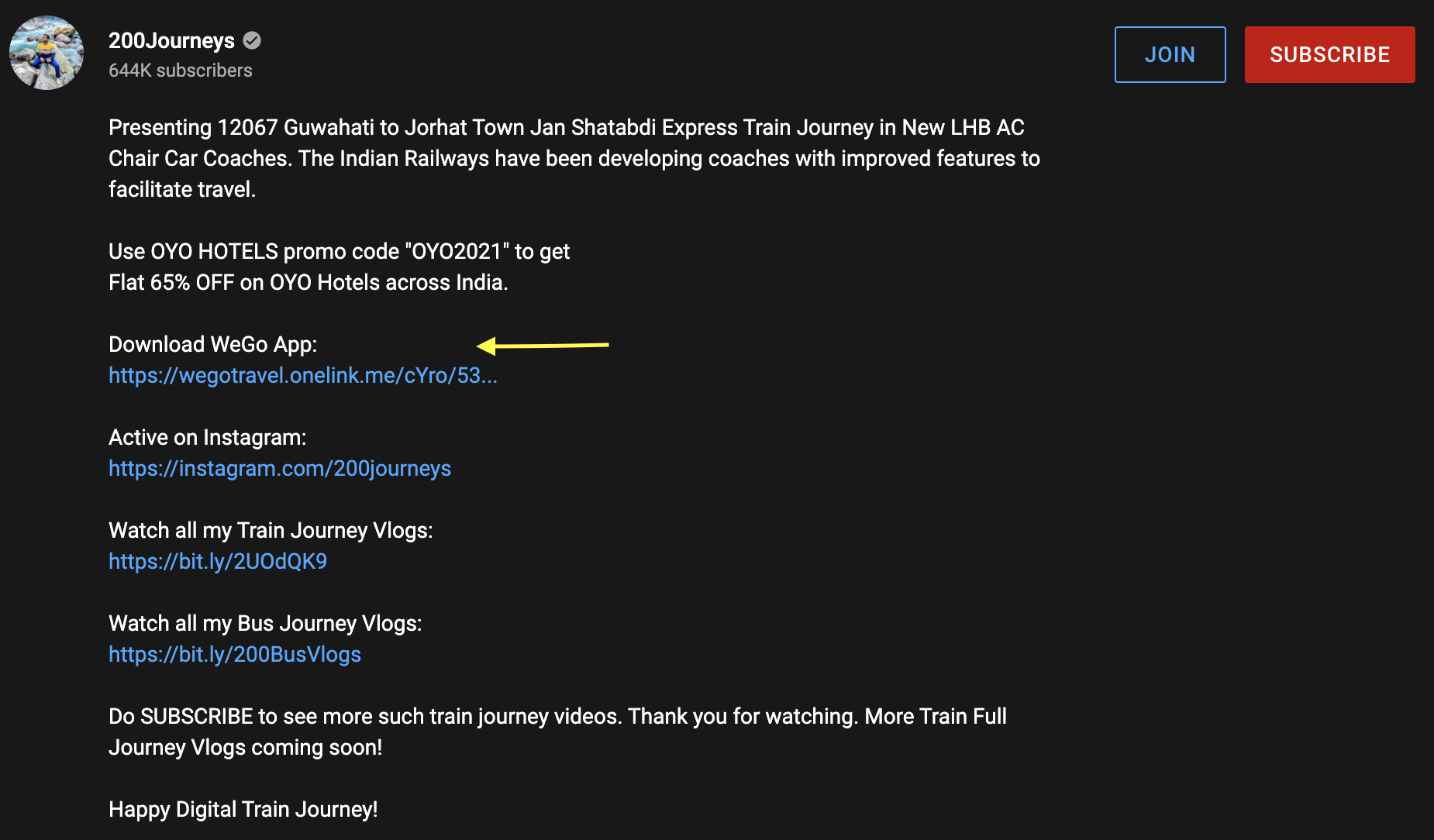 CONTESTS AND GIVEAWAYS –
Contests and Giveaways are the most exciting type of Influencer marketing.
Contests and Giveaways incorporate giving free stuff to the followers by following specific instructions ruled out by the brand and influencer collaboratively. This makes these Influencer contests and giveaways easy which further draws a lot of attention and reaches thousands of people.
Contests and Giveaways are beneficial to both the parties, The Brand and the Influencer, because of their ability to build Brand awareness, Communities, Increase sales and engagement and incentivise people to follow in exchange for an opportunity to win the contest prize.

GIFTS AND REVIEWS –
Also known as Product Seeding, This influencer marketing campaign involves a brand giving influencers their products or services as a gift. The influencer will, perhaps, voluntarily record an unboxing video or simply review their experiences on their social media channels.
A customer journey starts from the second your customers receive the product, and in this case, they are the influencers. As they show their followers their unboxing experience, they additionally take their audience on a virtual expedition with them.
After listening to influencers' opinions and reviews, the audience can determine whether it is something they want to buy and try.

BRAND AMBASSADORSHIP –
Brand Ambassadors are the representatives of the brand.
A brand might consider making an influencer a brand ambassador if it finds an influencer a perfect fit. In this case, the influencer and the brand share a long-term partnership. Brand ambassadors actively share and promote brands' photos, tweets, videos, and articles through social media channels.
TYPES OF INFLUENCERS-
The term "influencer" is a broad term that can be broken down into several categories. There are five main levels of influencer:
MEGA INFLUENCERS-
They are the Hotshots. Mega influencers have more than a million followers and drive massive engagement on everything they post on their social media channels. They are profoundly visible due to their celebrity status.
MACRO INFLUENCERS-
A macro influencer can be anyone with a following ranging from 500K to 1 Million. Despite not having the same reach as mega influencers, Macro influencers are highly sought after for their more professional looking content. These influencers can leverage their standing to gain followers on their social media.
MID-TIER INFLUENCERS-
Mid-tier influencers can have up to 500K followers. Their followers trust these content creators because of their authenticity and familiarity with each post. Mid-tier influencers offer brands a wide reach and engagement. These influencers are highly experienced in creating content and are firmly connected to their audience.
MICRO-INFLUENCERS-
Micro influencers have audiences ranging from 10K to 50K.
These influencers are a massive hit among the brands since they are significantly more viable in terms of trust and engagement. They are more niche-focused and have an intimate relationship with their followers.
NANO INFLUENCERS-
Nano Influencers are at the bottom of the food chain. They have a following ranging between 1K to 10K. At the same time, some may have only a few hundred followers. With the minor follower count, nano influencers offer brands a modest reach. At 8.8%, nano influencers have the highest engagement rate of any influencer type. A nano influencer's content is highly personalised and credible. Some nano influencers do not charge brands to build their following and collaborations with brands.
IMPORTANCE AND BENEFITS OF INFLUENCER MARKETING-
For a brand, Influencer marketing can be one of their most prominent go-to marketing strategies. According to Forbes, influencer marketing is growing faster than digital ads, emphasising leveraging an industry leader's followers to cultivate growth and development in your own business.
Let's take a look at the importance and benefits of influencer marketing and what it can offer to a brand-
INCREASED SALES –
The ultimate objective of influencer marketing is to generate an ever-increasing number of sales and conversions. As influencers essentially impact the buying decisions of their followers, it becomes viable for brands to oversee and create messages to be delivered to the audience via influencers to generate a massive increase in sales.
"On average, businesses generate $6.50 in revenue for each $1 invested in influencer marketing. 70% make $2 or more, and 13% make $20 or more. Most businesses get solid results from influencer marketing, with just the bottom 18% failing to generate any revenue."

– Convinceandconvert.com
DIRECT CONNECTION WITH THE AUDIENCE –
Through influencers, a brand's message is adequately positioned before potential customers who are already interested in the niche, especially on a platform they use every day. This way, people are more responsive to the brand and its products and services. Without upsetting its budget, a brand can reach out to multiple influencers who have already fostered their target audience on social media.
AMALGAMATION OF MARKETING METHODS –
Influencer marketing is a combination of old and new marketing techniques. One thing about influencer marketing that has been working so far is that not all influencers are popular. And that's what makes them more appealing, legitimate and familiar. They are just everyday people with large online followings. They live lives just as ours. Influencers bridge the gap between celebrities and ordinary people.
COST AND TIME EFFECTIVE –
Influencer marketing helps in keeping the advertising and publicising costs down. It is reasonable as the influencer's price depends upon the size of the audience and the niche in question. Collaborating with influencers helps the brand outsource everything, which likewise allows them to save time.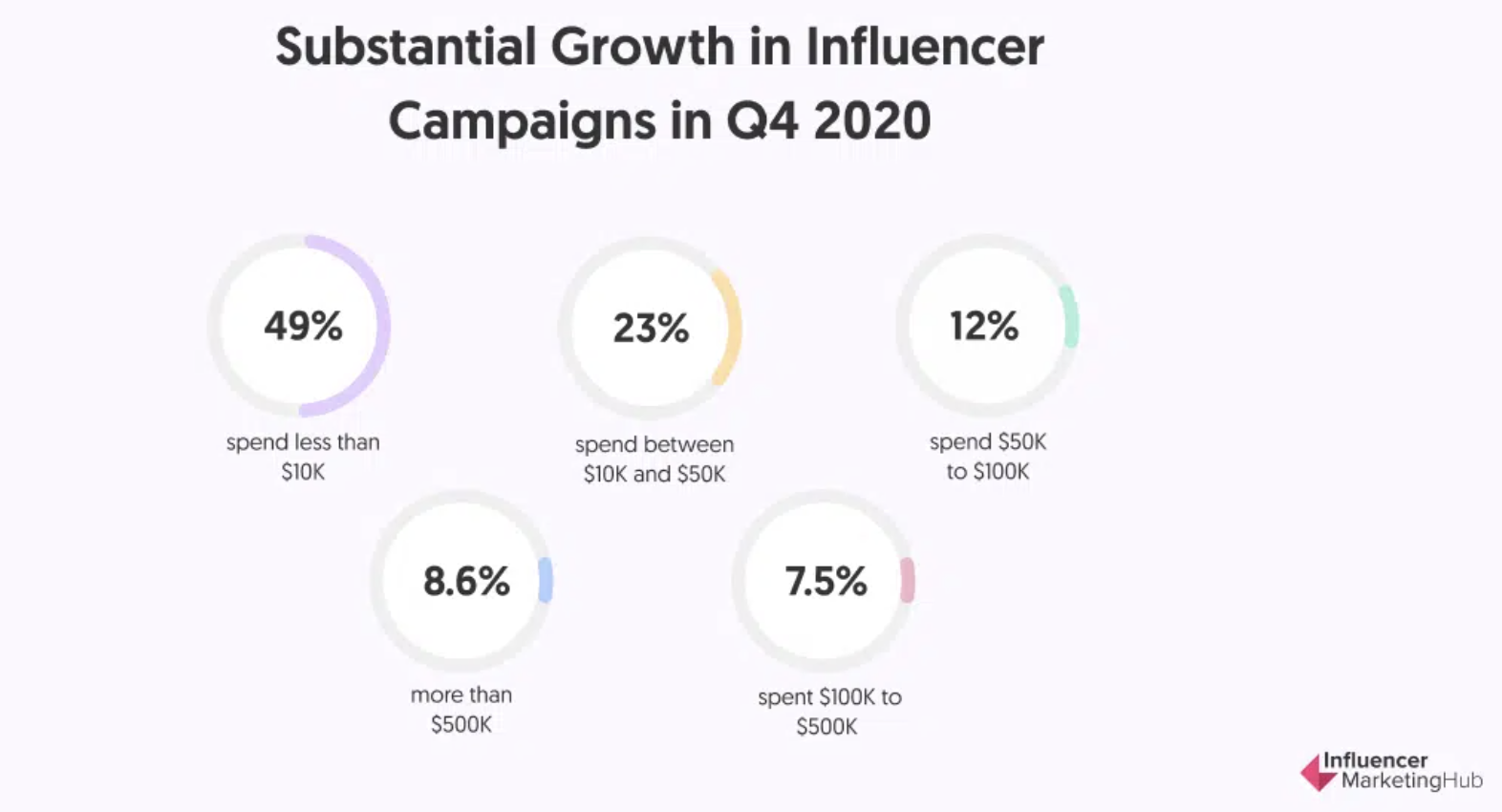 FUTURE OF INFLUENCER MARKETING –
Influencer marketing is here to stay and expand enormously. It's an entirely new and innovative way for brands to reach out to potential customers through people with an active and functioning social media presence.
Consequently, it is becoming an exceptionally vital strategy in the world of marketing.
Influencer marketing tools –
Influencer marketing tools are the most ideal way to help a brand get a few things done that are pertinent to influencer research. It can either help in gathering valuable customers and market information or data. Such tools can help you quickly find, analyse and connect with the most relevant and authoritative influencers in a particular niche.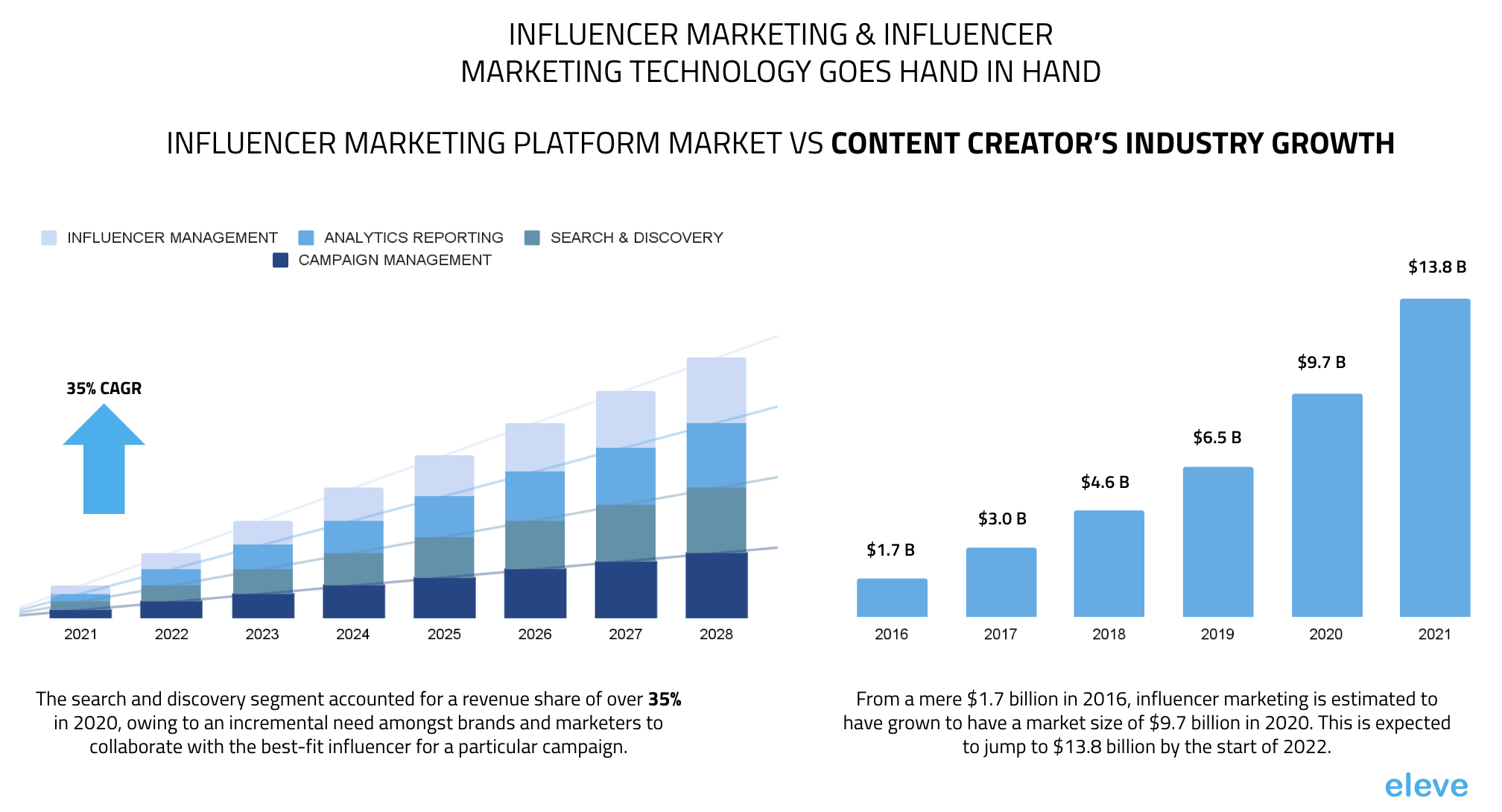 Tools help ease the tasks such as discovering the influencers, communicating with them, managing their content and payments, etc.
When it comes to Influencer marketing tools, "Eleve Platform" is a force to be reckoned with.
The tool is not only aimed at working on the analytics but also helping brands save time and effort when executing influencer marketing campaigns.
The product is an across the board influencer marketing platform that allows you to create campaign boards easily, manage team communication, track campaign performance, discover influencers, and collect payments utilising our powerful but user-friendly influencer marketing platform.
On the Eleve platform, a brand can create campaign dashboards that will encompass features like,
Inviting content creators to join the campaign through the Eleve app
Provide content briefs, approve/disapprove content submissions by the creators
Analyse campaign hashtags and overall campaign insights
Discover influencers and check their insights
Pre and post-campaign analysis
Influencer collaboration tool
Influencer profile analyser
Generate custom reports
Moreover, Eleve is likewise set to launch the "Eleve app", designed exclusively for content creators. In this free app, content creators can sign up to collaborate with the brand upon getting an invite to join the campaign.
The app will incorporate features like an inbuilt content publisher tool; Explore section that provides videos to enhance creators' skills; a Collaboration tool that gives content briefs, and commercial details and uploads content in the app for brand approval; a Creator Portfolio Generator and much more.
And lastly, our ever-evolving social media platforms – the consumption of short-form videos, the increase of influencer marketing, the rise in social media usage, and the rapid development of social commerce are driving content commerce, one of the most promising developments in the Indian e-commerce arena.
The trend of influencer marketing is only expected to amplify as more people, especially in tier two and tier three cities, engage more digitally through websites, apps and social media.
India's social commerce market has been primarily driven by more giant and international social media platforms like WhatsApp, Instagram and Facebook till now. But with the arrival of these Made in India e-commerce led platforms like Meesho, Chingari, MX Takatak, GlowRoad, Koo, Trell, Roposo, Moj, etc., the social commerce market in India is going to boom, especially in tier two and tier three cities.