What began as a hobby for most influencers, has now become a successful career path. Influencers have paved their way to make their names big in the world of the internet. The audience relates to them more as compared to other marketing methods. They also trust them and their choices completely hence influencers own the power to impact the audience's buying decisions.
Brands can leverage the power of influencers and influencer marketing by collaborating with them. Partnering with influencers gives the brand a direct way to launch their products among thousands of users in one go. They also understand the audience's sentiments through the comments on Influencer posts. It is beneficial as it helps in collecting reviews about the product.
Collaborations are also a mutually beneficial activity, as brands (in most scenarios) pay the influencers to collaborate. So, the rate of collaborations between influencers and brands is growing at the speed of light.
According to Forbes, Influencer marketing budgets keep growing. In 2019, the influencer marketing spends on Instagram alone hit $2.38 billion (expected) mark, nearly two-times increase from an estimated $1.6 billion in 2018.
Earlier collaborations were limited to only big influencers in the industry as only big brands accepted influencer marketing as a marketing tactic. But now all categories of brands be it big or small are investing in influencer marketing, and that too with all kinds of influencers.
How to implement good brand-influencer collaborations?
Before diving deeper into the collaboration chain, brands need to do their homework thoroughly on how they should go about it. Here are some ways to make collaboration successful:
Brands should find the appropriate influencers to collaborate. Influencer genre and work should resonate with the ideologies of the brand and should be relevant to the industry and the audience. Brands and marketers should also ensure that they are utilizing the right platform for the right target audience.
0ne technique brands can use to implement successful collaborations is through 'scarcity marketing tactics.' It is a technique based on the principle that people seek what is in limited supply. But brands should ensure some points while implementing it. The product should be released only for a certain number of days as it will remain exclusive, increase the buzz for the brand and create a higher demand for the product.
Before any influencer collaborations, marketers should have access to influencer management tools. Brands collaborate with multiple influencers for campaigns and product promotions. Access to a good influencer management tool can help in organizing information like budget, the total number of followers, approved content and analytics, making marketers' jobs easy. Such tools help save the information, and the marketers can revise or use the same for their future campaigns.
Another important aspect before indulging into collaborations is creating meaningful influencer relationships beyond the campaign. Nurturing relationships is vital for a brand because it opens the door for future opportunities and also solidifies a brand advocate for life.
Brands should analyze their campaigns before approaching influencers for the collaboration. Lately, influencers have learnt to put their foot down and take a stand for their core beliefs regardless of how established the brand is or how much they are getting paid. They have become selective in what they take up, and that has helped the audience to trust them and their opinion.
Brands have recognized this change and have made an effort to ensure their campaigns are not offensive or stereotypical. For this reason, brands should re-examine and evaluate their campaigns before any collaborations.
Influencers know their audience the best. They know what's going to work on their feed, and what will not. Brands should not be averse to the idea of taking influencer's input for their posts.
Influencers value creative freedom. According to studies by TapInfluence and Crowdtap, influencers are more likely to partner with a brand that offers creative freedom. Brands should not completely take away the creative freedom of the influencer and should not put too many restrictions or strict editorial guidelines while working with influencers.
How can brands collaborate with influencers?
Once brands have analyzed and finalized all the above-mentioned points, they can collaborate and begin their campaign. There are multiple ways through which they can partner with an influencer to promote a product.
Sponsored social media posts: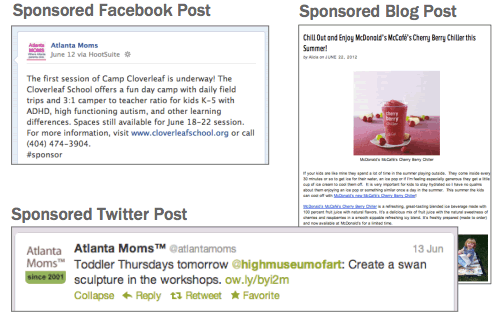 Brands can select influencers to promote their product on social media platforms. In this collaboration, influencers create and post content based on the guidelines and campaign objective, which the brand provides. It is a paid partnership and involves monetary exchange. Influencer collaborations for sponsored content have become quite common in the influencer world and among brands. Most influencers earn through their paid collaborations and partnerships with brands.
Another way for brands to collaborate with influencers is through sending them gifts and PR packages. Sending product samples to influencers as a gift can help in promoting the brand. If the product is good and the influencer resonates with it, then they will share it with their followers. Although this is a great way to engage the audience, brands should also keep in mind that since there is no direct monetary exchange between them, influencers are not obliged to promote their products. So, it solely depends on the relationship between the brand, the influencer and the quality of the product gifted.
There are some exceptions where there is a legal binding agreement in which the compensation is limited to free products. And there are times when the influencer might ask for a fee to promote the brand's gift.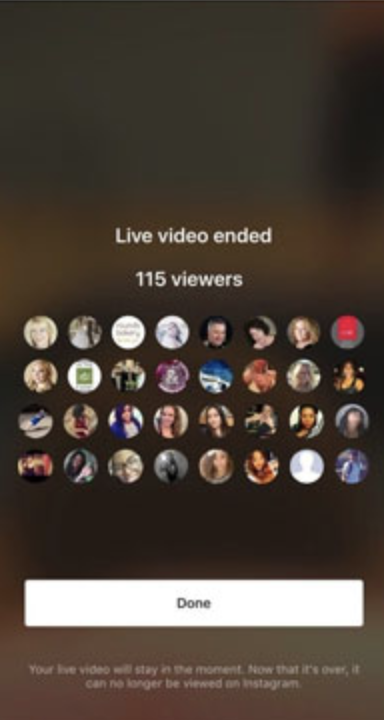 Almost all social media platforms have incorporated the feature of live sessions. Influencers are actively involved with live sessions and do it from time-to-time to interact with their audience. Brands can go live with these influencers and plan fun activities during the entire session.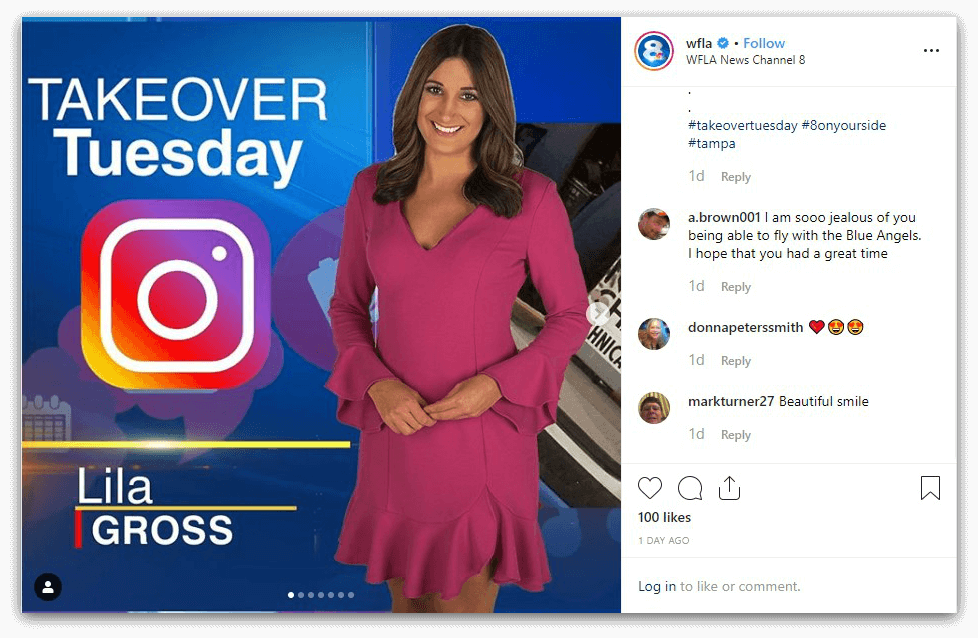 Brands can collaborate with an influencer to take over their page for a period of time. In this collaboration, the influencer handles the brand's account and posts on their behalf. Takeovers are both interesting and beneficial to the brand since influencer content is more effective than the brand-created content. Brands can either handover the username and password of the account, or ask the influencer to send in the posts, stories and captions. It is important to choose influencers with whom brands have already worked because it is easier for them to understand the vision and mission of the brand.
Similar to sponsored posts, brands can pay influencers to write a blog post revolving around the brand or the product. The content may also include an exclusive discount code for purchases or a custom giveaway.
Influencer collaborations can bring valuable rewards for the business. Meaningful collaborations can boost the brand's exposure, help in building the audience's trust in the brand, and drive greater sales.
There is no fixed formula for effective brand-influencer collaboration. It'll only work if brands find the right people and implement the right strategies for their campaigns. If brands follow all the tips, they can develop good partnerships with influencers and use it for future campaigns as well.