Influencer marketing bandwidth has tremendously increased over the years. From Instagram to Twitter, influencer marketing was able to grasp over all platforms in no time. The emerging marketing method has captured the top position from all other forms of mainstream marketing. Just like other platforms, it has taken over LinkedIn as well.
Influencer marketing on LinkedIn takes a formal approach as compared to other platforms. Multiple thought leaders in separate industry sectors can serve the purpose of LinkedIn influencer marketing. It can be a game-changing addition to the overall social marketing strategy for marketers.
Why should marketers make LinkedIn influencer marketing part of their strategy?
LinkedIn has approximately 690 million users, and the platform has seen a steady growth trajectory since its acquisition by Microsoft in 2016, for a cool $26.2 billion. Microsoft's investment into the business has reaped dividends, with LinkedIn's membership growing 52% in just four years.
LinkedIn influencer marketing may seem an unusual fit because the platform is more inclined towards a business-oriented niche and has a smaller user base compared to Instagram or Twitter. But according to LinkedIn's own stats, 61 million LinkedIn users are senior-level influencers, and 40 million are in decision making positions. Marketers can leverage this opportunity to expand the business across the platform and reach out to a large set of audience.
How to implement LinkedIn influencer marketing strategy?
Integrating LinkedIn influencer marketing strategies for a campaign is as easy as introducing campaigns on other platforms.
Finding influencers on LinkedIn:
To begin with the influencer marketing strategy, the first step is to find relevant influencers who can represent the brand on social media channels. On LinkedIn, for finding influencers, you can search for relevant people who resonate with your brand and niche. Just put the right keywords, and you will find the best influencers for your brand. But, individually finding people can be a tedious task for the marketer. Hence, the best way to identify suitable influencers for brands is to do a content search instead of a profile search. 
Another way to identify influencers is to join LinkedIn groups. Marketers can find relevant groups by switching the filter to 'groups' and by entering industry-related keywords.
LinkedIn also has a separate influencer list which contains names of high profile people and well-known individuals from the business world who are successfully influencing their audience by their posts.
How to approach influencers on LinkedIn:
LinkedIn is a formal platform, so marketers and brands need to be cautious with the way they approach the influencers. Once the influencers are finalized, the second step is to connect with them. A marketer can connect with the influencer in two ways- directly messaging on the platform or emailing the influencer. Influencers on LinkedIn are pretty active on the platform and will see the message quickly, but some influencers might not appreciate direct messaging, so it is always better to email.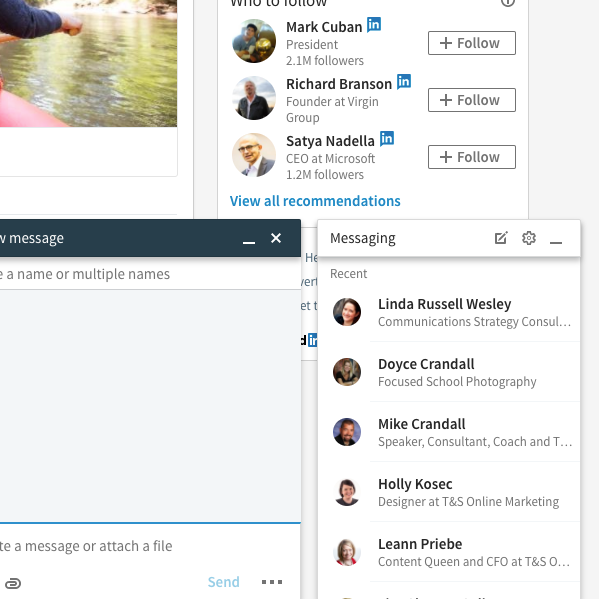 If the influencer is not in the connection list, one can send in a request to connect for free or upgrade to LinkedIn premium, which allows people to send in the message directly to the others who are not on the connection list. 
Where to post the campaign content:
LinkedIn has several options that a marketer can try in terms of posting content. LinkedIn has three locations where the marketers can post their content:
The Influencer's feed
Within a group
On the company page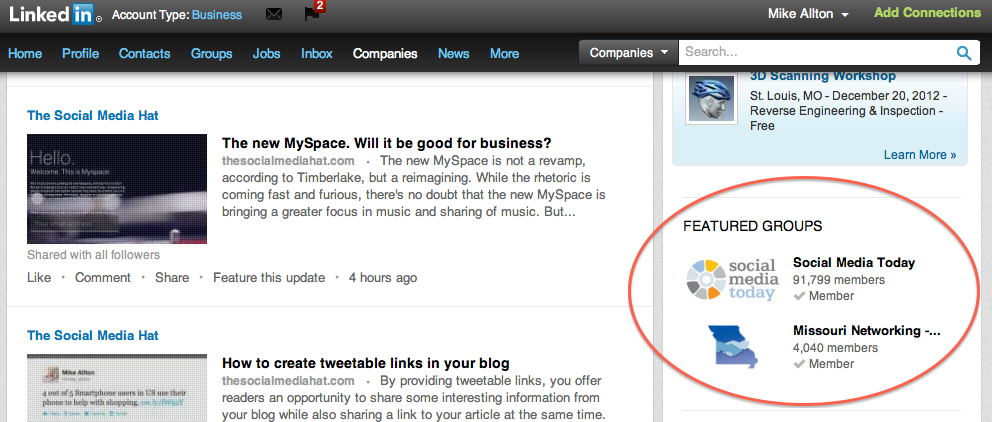 The most trusted location for brands is Influencer's feed because their audience is authentic, and the sponsored post can easily divert their attention towards the brand. 
Why LinkedIn influencers?
The LinkedIn influencer umbrella can have a wide range of people under it. From CEOs, CMOs, CFOs, employees from top companies, anybody could be an influencer and have a huge impact on their audience. This way, marketers can promote their brands to the audience who are most likely to be interested in their brand.
Influencer content has a large impact and reach on their followers. Unlike other platforms, building a following on LinkedIn takes time and is authentic. The audience only follows a particular influencer when they know that their content will add some value to their life. Users follow influencers because they constantly deliver industry insights in the form of detailed posts, articles, and videos that generate curiosity for followers. 
Although Facebook, Instagram, and Twitter are the best options to promote products as far as their popularity is concerned, for some businesses, LinkedIn is the appropriate place for marketing. Brands who are more inclined towards a professional outlook, it is an apt platform for them. 
The concept of influencer marketing on LinkedIn is still evolving and is a hidden treasure for most brands. It is the best time for brands to invest in LinkedIn influencer marketing and take advantage of the less promotional content on the platform.