Brands only stay relatable when they adapt to the surroundings around them. Technology has changed the interface of many businesses across the globe. Marketers have now shifted from mainstream media to the internet to promote brands on a large scale, within a wide range of masses.
Over the years, a lot of trends have come and gone by, but one that's here to stay for a long time is the usage of AR filters. From Instagram to Snapchat, AR filters have taken over all platforms. In the beginning, AR filters were just used for fun by the audience, but now brands have recognized the potential they have and are using it to their advantage. Many brands have gradually jumped on the AR bandwagon, but there are still some brands that haven't explored the world of Augmented Reality.
What is an AR filter?
Before jumping right into the marketing strategies, let's get a hold of what is an AR filter, and how does one use it. Any marketer or brand can only make the most of any new feature when they are well-versed with the details. Accessing and using AR filters is pretty simple.
Augmented Reality enhances real-world objects through computer-generated images. AR filters are the same: you enhance what your camera sees (whether it's a selfie or a photo) with computer-generated graphics or noises. It could be as simple as changing the eye color or as grand as having the Eiffel Tower as the backdrop.
Each social media platform has started updating its interface with the AR filters because they are widely popular among the audience. Channels such as Snapchat, Facebook, Instagram, Pinterest and even YouTube have introduced the AR filter feature for its users.
Why should brands invest time in creating AR filters?
The sole purpose of such filters is to divert the audience's mind from reality and serve various types of experiences to them. Since the usage of the filters has tremendously increased in the past few years, marketers can leverage it and use the opportunity as their marketing tactics.
Here are some key benefits as to why should brands use AR filters for marketing:
AR filters increase awareness about the brand or the product. The audience no longer has to wait for that online order or have to go to the shop to try and look at the features of the brand product. They can use the filter and try on any product virtually, in the comfort of their homes.
They increase brand engagements. AR filters are easily shareable, and users generally post pictures on their social media handles once they've used any filter. It maximizes the reach of the filter to a large group of audience and helps in the growth of brand engagement.
AR filters increase curiosity and add a personalized touch to the user experience. People use filters because they want to look and feel different than usual. You can give them that experience with your filters. It'll not only grab the audience's attention towards your brand, but it'll also help you stand out from all the other brands trying to promote their products on the same platform.
It helps you understand your target audience better. You get access to the age group of people who are using your filter. You understand the sentiments of the people using the filter, and you also get an idea of what exactly attracts them towards your brand.
How can AR filters be a strong marketing tool for brands?
There's no set way or strategy to make a successful AR filter for brands. The possibility for AR filters is endless. If the audience finds the filter relatable and fun, they will use it, irrespective of who made it, what segment of the industry it belongs to. The best aspect of AR filters is that it gives all the brands a chance to showcase their creative skills and an open opportunity to attract audiences from diverse demographic regions.
Brands can engage with the audience in multiple ways through AR filters: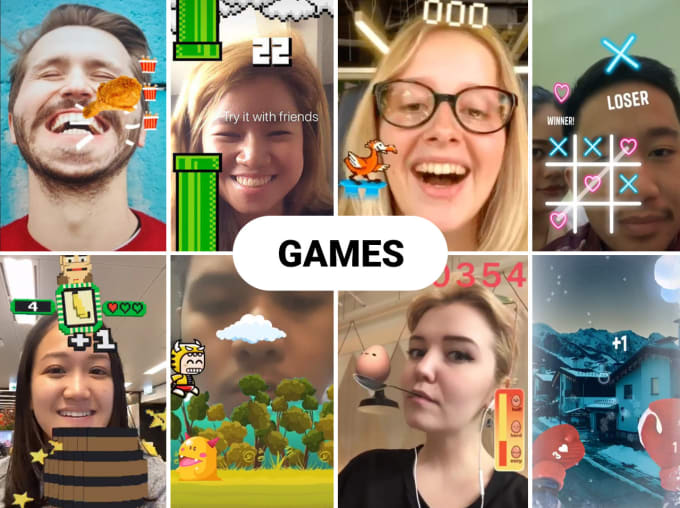 Game AR filter has become widely popular among the audience. They are engaging, interactive, and add a fun touch to your brand presence. Audiences like to interact with such types of filters, and they also get popular easily on most platforms. It takes more work to build but is massively entertaining and popular.
Changing characteristics: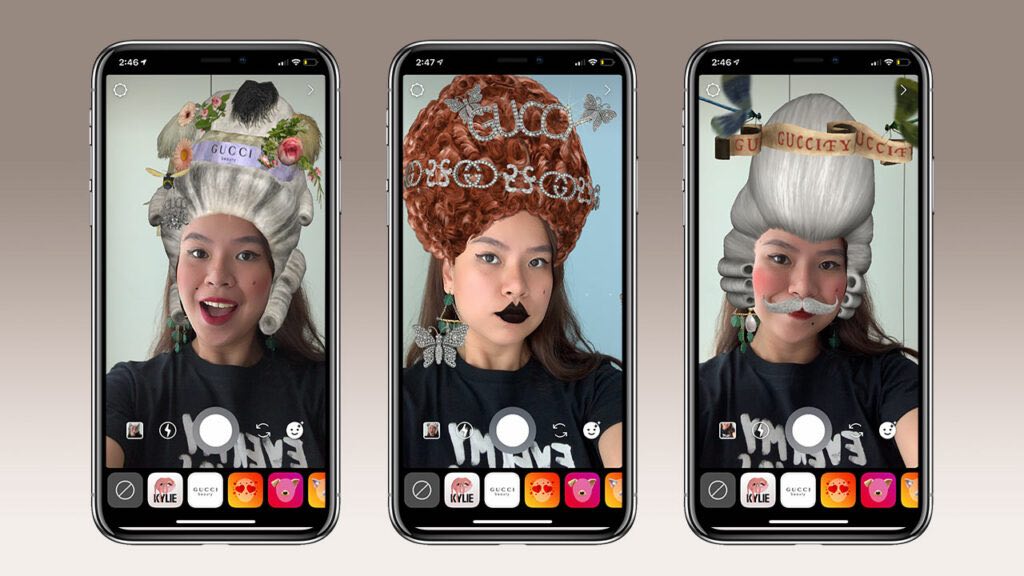 In such filters, the audience can change their look, style, or appearance. Be it adding a beard, changing the color of the eyes, adding a hat to the selfie, with such filters, anything and everything is possible. Beauty and fashion brands can use the filter in multiple ways to highlight their products. `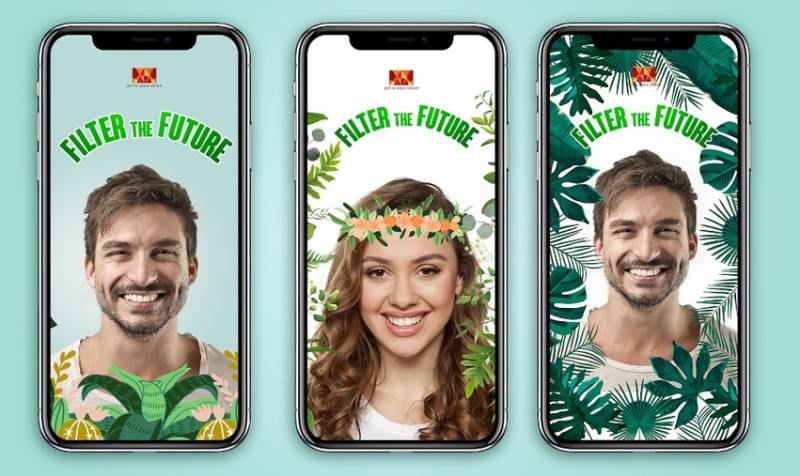 Try on items filters can help the audience understand your product at an in-depth level. AR will continue to grow for fashion and beauty brands, and this type of filter will certainly help. Whether it is a t-shirt, a pair of shoes or sunglasses look, there are a lot of opportunities.
Since everyone's inclining towards technology and AR filters has generated a lot of buzz on several platforms, it's high time that you should include AR filters in your social media marketing strategies.