Instagram has become a hub for all the budding influencers. The platform is the prime choice for anybody who wishes to showcase their talent and make it big in the influencer world. The influencer business is massively popular on Instagram and continues to grow with the speed of light. The platform has introduced some extremely talented big and small influencers, who are best at what they do.
The whole concept of influencers and content creation has inspired many people. We see that many new talents are entering the field and have so much to offer to their audience. Although content creation on a platform like Instagram is free and gives creative freedom to the influencer, it comes with its set of challenges. Most creators start without taking any professional help. Starting from scratch means ideating, conceptualizing, shooting, scripting, editing, everything is a one-man-army job. Influencers invest so much time and effort so that their content reaches the maximum number of people and gains a lot of engagement. The biggest challenge in this field is uncertainty of whether all the hard work will bring them their desired result or not.
If you are a budding/small influencer and looking for ways to increase your bandwidth amidst the competitive environment of the photo-sharing app, we have some solutions for you.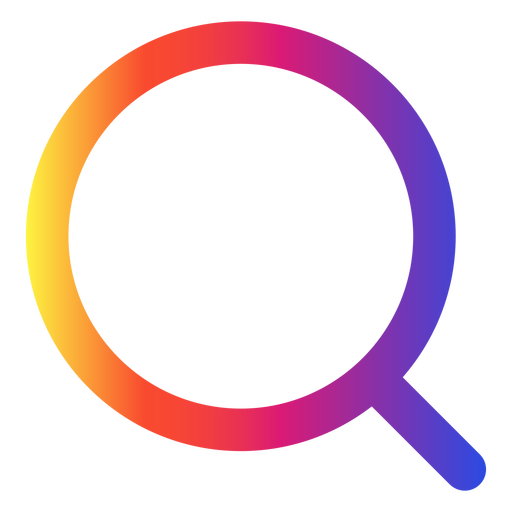 The audience will only be attracted to your page or feed when they know that your content adds some value to their life. If your content is all over the place and does not stick to a particular genre, the audience might get confused. So, picking up a niche plays a key role here.
Analyze your strengths and interests, pick that topic and know your potential audiences who you want to influence and stick to it.
Once that is decided, your followers will start categorizing you in that particular field. It also helps in attracting brands. Brands who resonate with your areas of interest can collaborate with you for campaigns. With brand collaborations, you can increase your reach as well as earn money.
Make 'Insta Worthy' content: 
You are as good as your content. The audience will stick to your feed, appreciate, and share your content if its good quality, adds value and catches the attention. To hold the audience together and increase your influence on Instagram, you need to make content which can stop their continuous scrolling and forces them to double-tap on your posts.
Analyze your previous posts, look at your competition, read what your target audience is most interested in and mould your content according to that. Your growth will be steady as long as you treat content as the king.
This point implies to all influencers, at all stages. If you are aiming at increasing your reach on the platform, you cannot take a backseat while creating content. Your influence will only grow when you put daily attention, post consistently and interact with the audience.
We are in no way implementing that you should upload five to six times a day, without taking breaks. Consistency simply means deciding a pace for your work and sticking to it, even if it means once a week.
Tap on the trending topics:
Original idea goes a long way, but once in a while, it is better to blend in with the latest trends. On social media, trends keep evolving. Re-creating trending topics is the best way to funnel viewers into your profile, as it can make a huge difference to your account's visibility on Instagram.
You can always play with the trends by adding your touch of creativity, so you don't have to worry about being deprived of creative freedom. Adding your version of the trending topics can break the monotony and provide fresh content to the audience.
So always keep a tap on what's the latest trend making rounds on the internet and conceptualize your content around it.
Engage with the audience: 
Engage in conversations with your followers to get to know them better and understand what type of content they are interested in. Reply to their comments, DMs and repost their stories if they've tagged you. You can also host giveaways and contests as a thank you token for all the love they shower upon you and your content. People follow you on social media to take advantage of whatever you have to offer them. Ask questions in your captions. Ask your followers to tag their friends and repost your photos. Ensuring that followers feel that they are a part of your community is necessary to grow your reach and boost your influence. 
Promote your content on all platforms: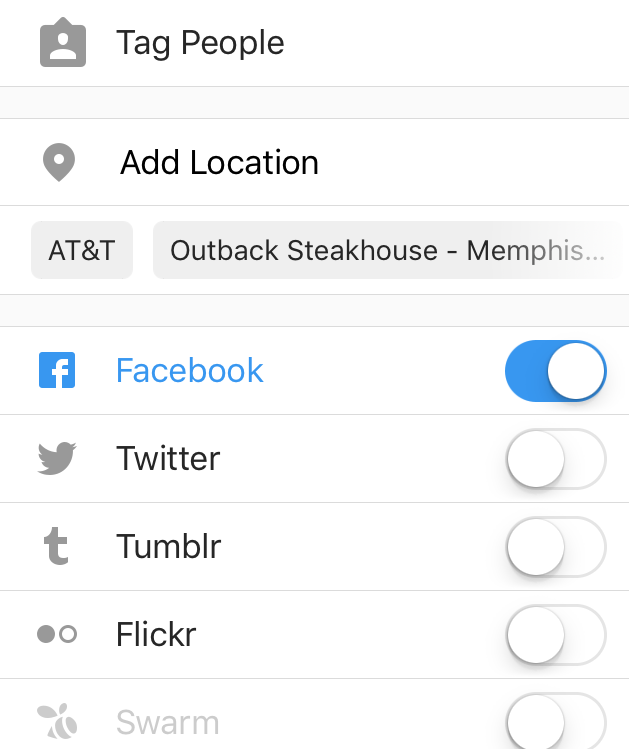 Even though your main content creation platform is Instagram, there's no harm in promoting it on other known platforms. Find out on which other platforms your target audience is most active on and share it accordingly. Instagram allows you to share your photos with other platforms, such as Facebook, Twitter, Tumblr, etc. It also lets you embed Instagram photos in your blog posts.
Making the most of 'what's new': 
Instagram keeps surprising the users with new features, now and then. New features come into play to benefit each user, and the platforms leave no chance in promoting their new launches. So when anybody tries the newly introduced feature, Instagram pushes their post or story to the top or prioritizes it in the explore section.
You should always experiment with such features and put your best content because that is one great way to increase your reach. For any small influencer who is starting to grow their personal brand, using features can pave a way to multiple opportunities.
IGTVs is better than Regular Instagram videos: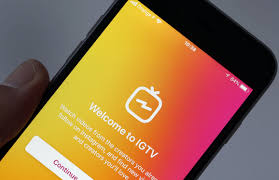 Regular Instagram videos work just like any other Instagram content. There's nothing that makes them stand out from other posts. Meanwhile, the IGTV feature lets you create up to 10 minutes long videos and has a separate section for you to save them. With lesser time constraints and more flexibility than regular videos, to create whatever the creator likes, it is a perfect tool for a small influencer who is looking for ways to maximize reach. IGTV is also a fairly new tool, so Instagram will push it more than regular posts if the profile is public. 
Post stories with time gaps:  
Instagram places your stories at the front in the beginning, when you upload for the users to see, but pushes it back if there's a huge time gap. You might notice that if you upload multiple stories together, your first or second story gets more views compared to your other stories. That is because Instagram adds other stories at the front.
To avoid such a situation, it is always better to upload stories within a certain gap so that they stay in the top radar of the audience.
Follow related pages and turn on the post notifications: 
Follow the pages related to your niche and turn on the post notifications. You'll get notified whenever they post a picture or video. Open the post and be quick to comment on the post. Yes, you read that right.
The idea behind this is, whenever you'll add a comment, their audience will be able to see it and might click on your profile. But the crux here is that the comment should add value to the post and should not sound desperate. Another point you should keep into consideration is that your comment should be among the top. Because if you're late, someone might have used the trick already.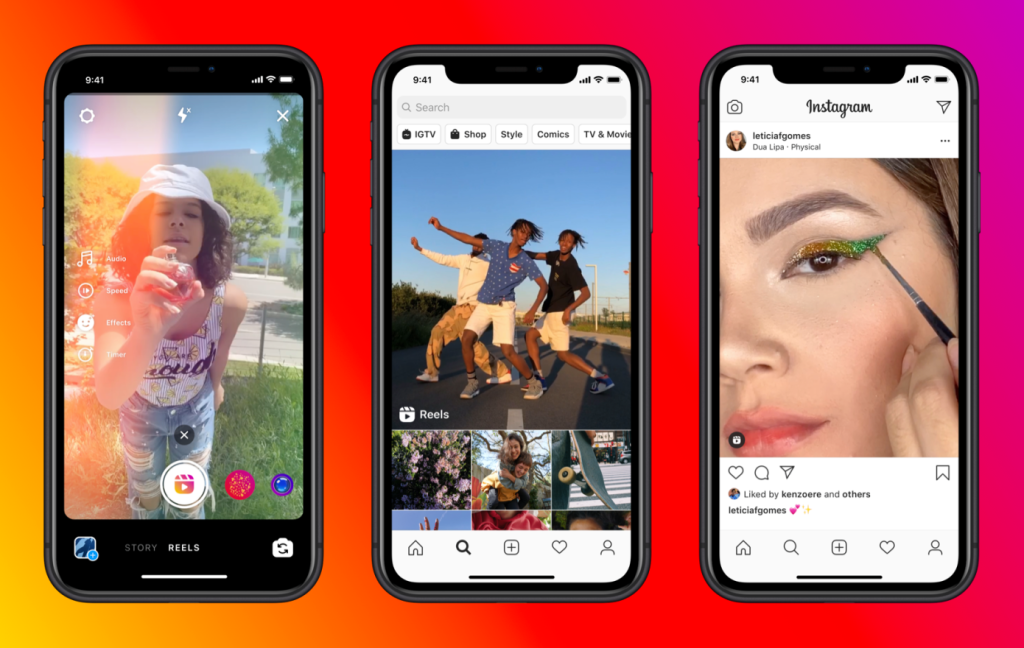 Instagram recently introduced its Reels feature in India, and it has taken the platform by a storm. Reels allows you to make 15-second short-entertaining videos and have tons of inbuilt features.
The Reels feature is a blessing in disguise for all the small influencers. It spreads faster than any other feature, and Instagram shows Reels based on user interest.
These organic methods can help any small influencers who wish to grow their influence on Instagram. There is no fixed formula to make it big in the vast pool of the influencer business. What works for a particular influencer might not work for you. You can define it as a hit or trial method. But the idea should be to keep trying and defining your route of success.