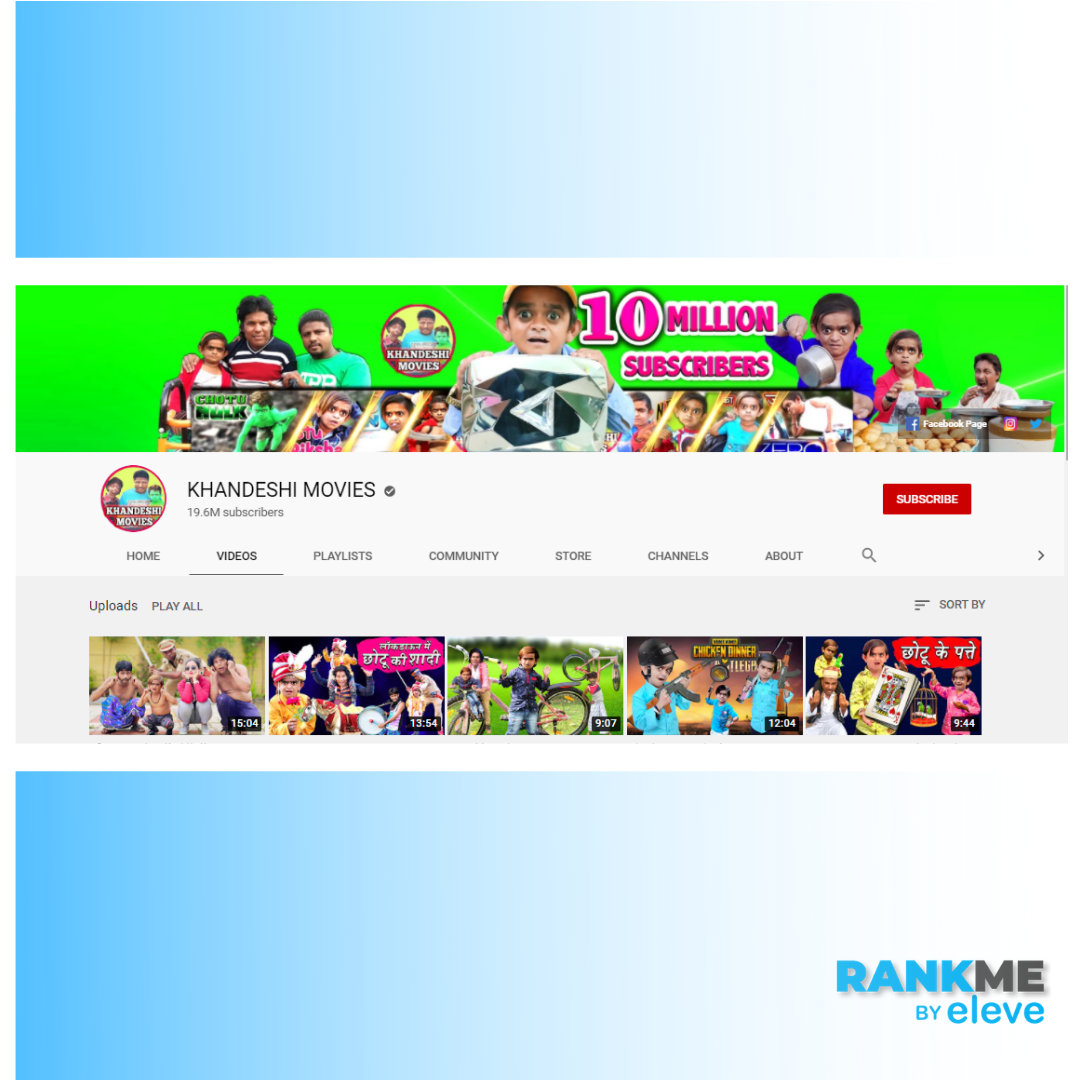 Khandeshi Movies is one of the top comedy YouTube channels in India and have made several fans over the years.
YouTube is such a massive platform that it has opportunities for anyone and everyone to grow. If you have good content, nobody can stop your channel from going to the top. Khandeshi Movies has a similar story.
The channel is a mixture of Khandeshi Comedy Movies, short films, and Gigs. It provides a platform for all the people who wish to showcase their talent in acting, singing, story writing, music, mimicry, and dance.
Started in 2014, Khandeshi Movies launched its first video on the channel with the title- Krrish 4 ka Jadu. The video was entirely focused on making the viewer laugh. Subtly funny puns and easy-to-digest jokes made it stand apart from other comedy videos making rounds on the channel. Krrish 4 ka Jadu now has 2.5 million views.
But the real journey for the channel began when the popularly known Chotu Dada, who is now the face of Khandeshi Movies, started making videos.
Glimpse of Chotu Dada's journey: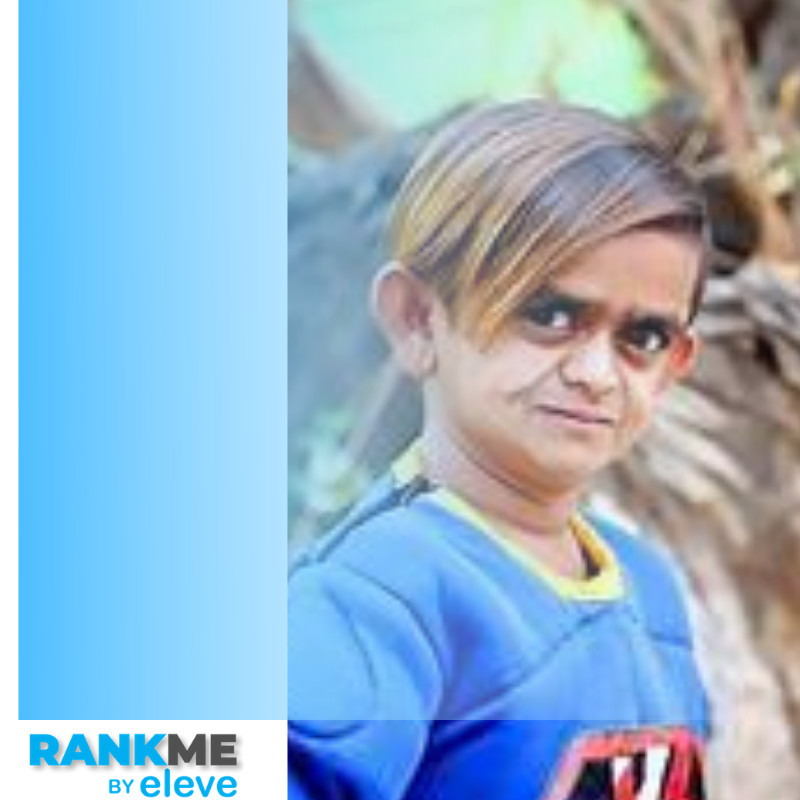 Shafeeq aka Chotu Dada was born in Malegaon, Maharashtra in November 1991. He belongs to the discriminative rural areas of India and was often teased by the villagers for his short height and a dark complexion.
He started his YouTube journey when he met another YouTuber in his village, Mr Wasim Anjum. He grabbed the chance to work with him and learned all the skills required for a YouTube career.
He started his channel in 2013, assisted by Wasim on every step. He slowly gained popularity to become one of the most subscribed YouTube channels of India.
Now Chotu Dada is the face of top Youtube comedy channels in India, and people love him and his work immensely.
Chotu Dada is now so popular among people that the second video on Khandeshi Movies, where he played the character of Chotu Hulk Dada crossed 8.5M views and attracted the attention of a lot of audiences.
Khandeshi Movies behind-the-scenes:
A lot of work, time and energy goes behind making a successful YouTube video. During an interview with another YouTube channel, Join Films, Akram Khan, who directs and writes all the videos that go up on Khandeshi Movies said, " Whatever work that we do here for the channel, we do it on a very limited budget. People here are not very skilled as they are in big places like Mumbai. But what keeps us going is our faith in creating magic for our audience and our passion for content creation."
"We have a unit of seven-eight people here, and we look after all the aspects starting from production, directing to scripting and sound. We take inputs from all the people in our teams and make changes accordingly," he added.
Khandeshi Movies content creation:
Talking about the success of the content put out by the channel, he said, " We focus more on relatability. We want the audience to resonate with what we're creating. Our issues are always related to the common man. People watch our content and think, oh they are talking about me. That's what makes us apart from the other channels and I'd like to believe that it is the secret ingredient for our success."
According to him, YouTube is more accessible than any regular television show because, on YouTube, nobody needs to wait for a certain time to watch their favourite content. One can repeat it as many times as they want. That's one reason why YouTube videos are becoming more popular than mainstream television shows.
Another aspect that has made Khandeshi Movies the number one channel in the comedy category, is that it curates family-oriented content. People from all age groups can watch the channel without worrying about any objectionable content portrayed on the channel.
Khandeshi Movies statistics:
Khandeshi Movies has 19.6 million subscribers till date and the channel collected 1.5 billion views during January-June 2020 (lockdown period).
'Chotu ke Golgappe' video by Khandeshi Movies is the only video in the Comedy & Sketch category in India to have generated more than 1 billion views.
The channel has a total of 137 videos with 17.56 million average views.
Looking at the demographics, the channel has more female fanbase as the audience compared to the male audience. Most numbers of viewers fall between the age group of 15-34.
With new series and with Chotu Dada's unique roles, Khandeshi Movies continue to capture the interest of their audience. Each video on their channel has crossed 2 million views and looking at other statistics, it's safe to say that Khandeshi Movies will stay on top of chart in the future as well.