Social media has slowly glided into people's lives and has influenced almost all life choices. Since a long time now, it's been proven that humans are more inclined towards visuals, and that's why image-based platforms like Instagram do well for many businesses such as fashion and entertainment. Many talented people who have a passion for fashion have transformed social media into a successful career building platform and have started influencing people based on their knowledge and experience. This has led to a strong base for the influencer marketing world. From which place to visit, to what to wear; from which phone to buy to which new cosmetic brand to try; everything is inspired by the influencer world now.
Fashion industry drops new trends each day. Following influencers is the most approachable and informative way to get the insights of the world for people. The industry has seen a big boom since the whole influencer wave has hit the digital space. With multiple OOTD posts and style pages on Instagram, scrolling through their own Instagram feeds has become a routine for all trend seekers and fashion enthusiasts. Now instead of flipping pages of a fashion magazine, all one ready has to do is tap and follow their favorite fashion accounts on social media.
Fashion is subjective as each individual gives their touch to the way they dress or style. All influencers in this field have their dynamic styles which they display in the quirkiest ways possible to their audience. There are hundreds of fashion pages and influencers on Instagram but only the ones with the best of magic catch the eye of their target audience.
Fashion has no rules they say, and these influencers have for sure taken it seriously. Here are some influencers who have completely revolutionized the definition of fashion. They've broken all stereotypes and showed the world that there's no 'NO' in fashion.
Komal Pandey: 816K followers on Instagram
Komal has always been known for her bold style, witty comments and of course the most famous #FashionTherapy series! With her miss-matching style, from shirts with lehengas to Indian earrings with tees, Komal has restructured fashion for the Indian population. The fusion queen has always vouched for reusable fashion and how even a single piece of clothing can be transformed and styled in a hundred ways. Her mantra has always been the same, repeating clothes but making it fashion.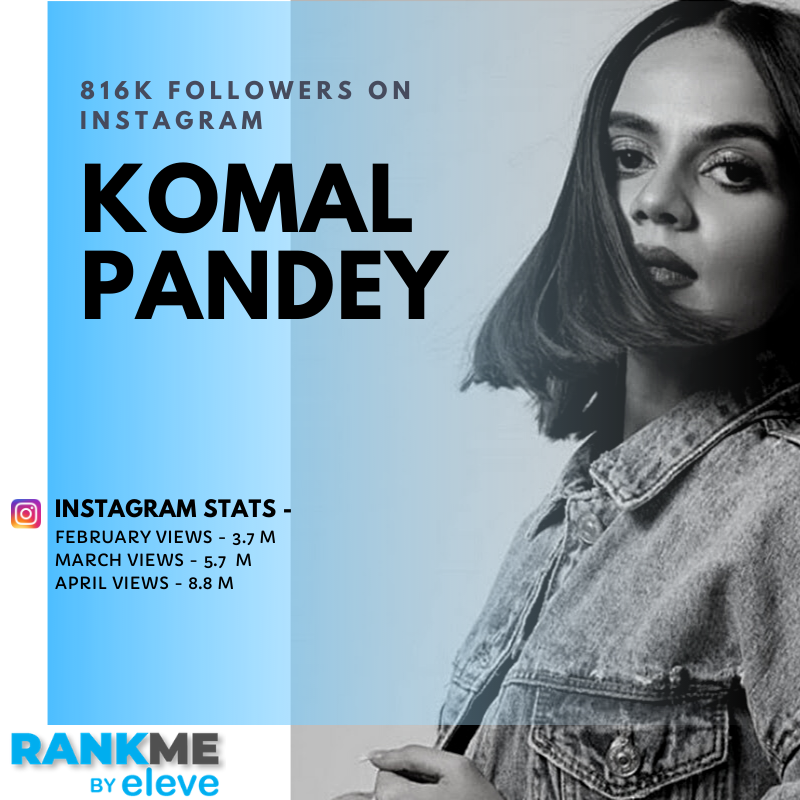 Komal understands her audience well and knows that for any girl, repeating outfits is a big deal. She has also very succinctly understood that not everyone can go out and get a set of new clothes every day. She has derived the right insights and now uses the information as a USP for her content.
She has been running a series called 'Fashion Therapy' on her YouTube channel and Instagram for quite some time now. The series is a blend of fashion and emotions. With the best visuals, outfits, and looks; Komal has been winning hearts of all and her series has now become one of the most talked about affairs among the fashion lovers. Her hard work has helped in attracting multiple brands to her profile like Veet and Mohey Fashion, and she has been collaborating with multiple other creators for fresh content.
Komal started her journey as a video talent and coordinator in a famous fashion and lifestyle company. She was a part of hundreds of videos that targeted the young audience. From a 'girl-next-door' to a 'Fashion Queen', Komal's meticulous brand name as an influencer sure deserves to be where it is today.
Siddharth Batra: 25.1K followers on Instagram
Siddharth is a young fashion enthusiast who is currently the style and grooming editor on a popular website. His profile is a perfect combination of class, balance, and premium content. Siddharth has been an inspiration for all the men who want to pursue fashion as a profession or just want to get some tips on how to groom themselves better.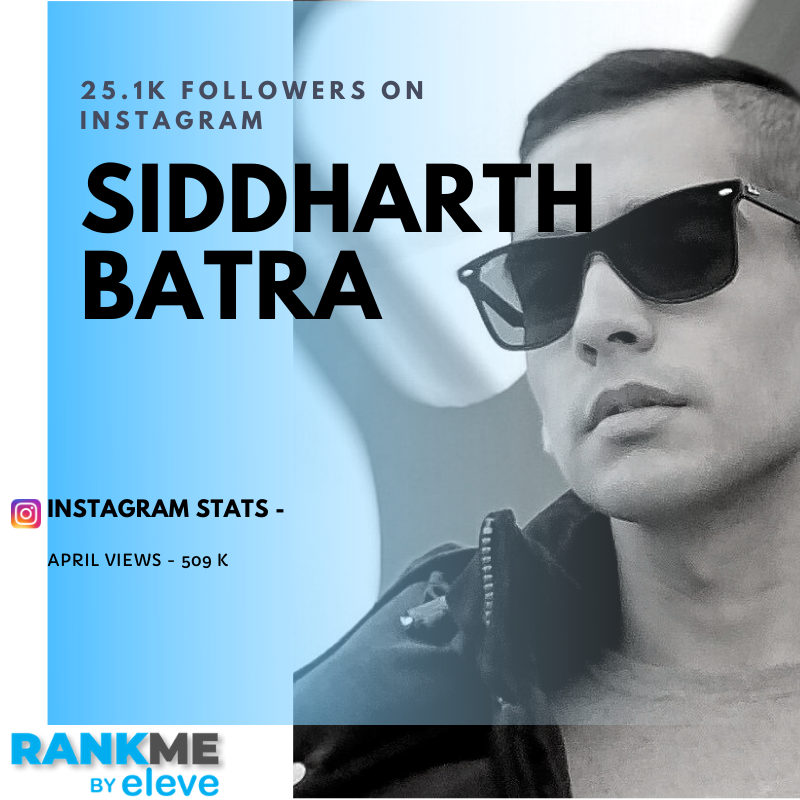 He's been blurring the lines of fashion and gender stereotypes with his content. Whether its men applying makeup or men trying on clothes made for women, he has always conveyed that no criterion (like gender) should constrict one's individuality, creativity, and styling method. His profile is a strong representation of fashion that can be molded in any way and shape.
Santoshi Shetty: 700k followers on Instagram
TheStyleEdge blogger makes all heads turn with her edgy looks and sparkling personality. Santoshi is an architect by profession but has been blogging for years now. It looks like she incorporates her textbook knowledge into her fashion choices because her profile and her style are full of aesthetic details.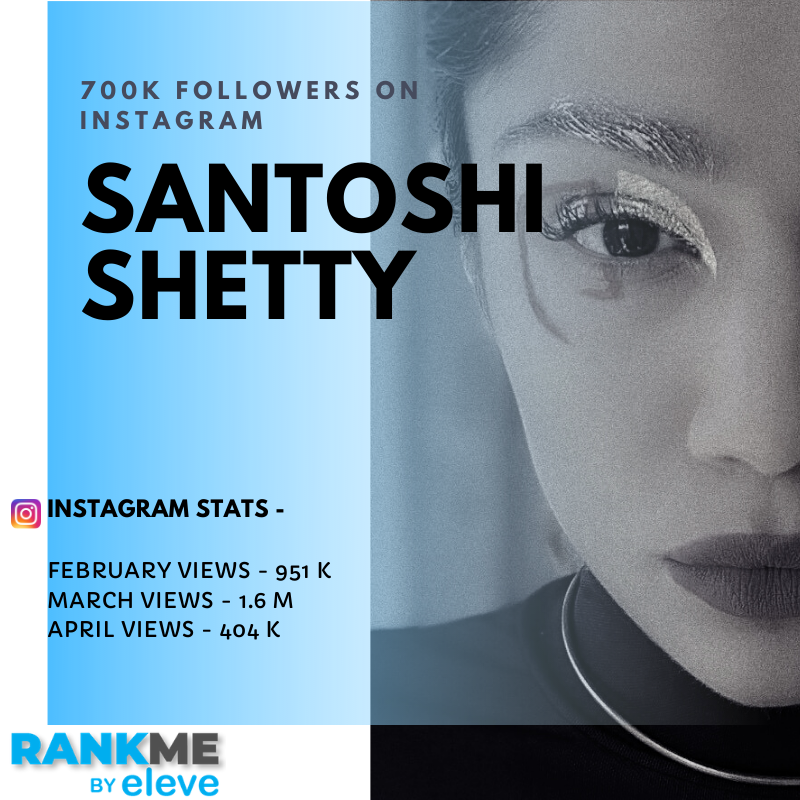 Santoshi has made a strong mark in the fashion industry with her out-of-the-world style wherein she never hesitates from experimenting with loud colors and outfits. Most importantly, she sticks to displaying her true self to her audience. She believes that there is no formula for blogging. For her, more than numbers, the quality of the content matters and she invests the most in that aspect.
She has collaborated with brands like Lakme, ONLY and Vero Moda. Her Instagram is "feed goals" for everyone. Her followers also are habituated to taking take inspiration from her style, which is usually mixing simple silhouettes for creating not-so-basic and chic looks.
Usaamah Siddique: 75.1K followers on Instagram
All men who want to take their style quotient to the next level should follow Usaamah, an influencer who has completely redefined Indian men's fashion. One of the top male fashion bloggers and the founder of the Dapple Label, he is an ardent lover of design and detail.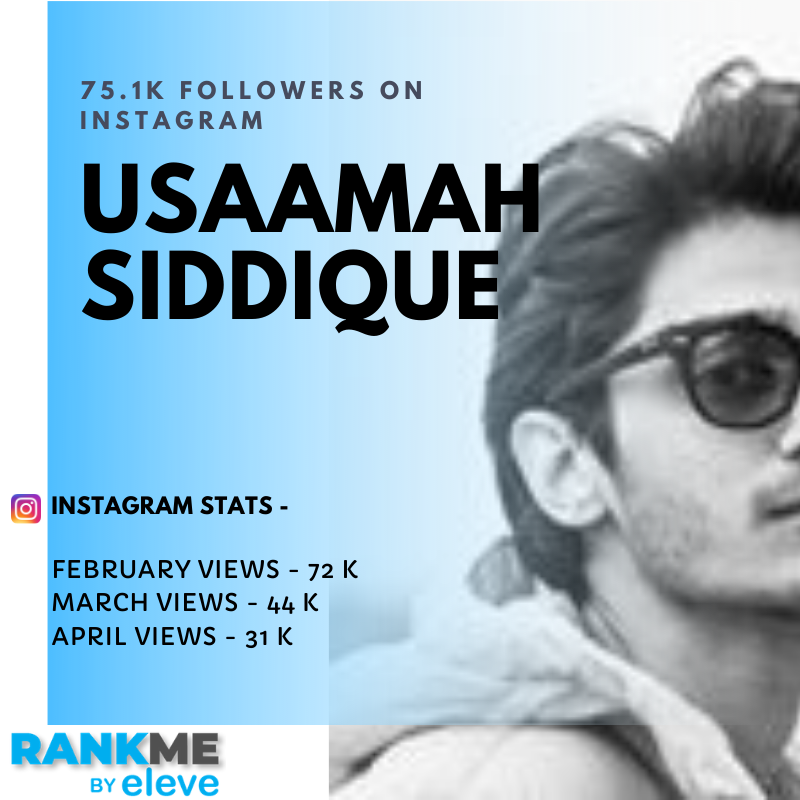 His feed is a look book that reflects shades of styles for every occasion. He likes to keep his content classy and subtle, so that it reaches every guy who wants to put in some effort while dressing up.
Fashion today is no longer subjected to looking pretty; it's about feeling confident and making a statement. Influencers are the best mediators between the audience and the fashion world. Many are breaking barriers to normalize all sorts of fashion trends in the world. Influencers have touched many milestones, and there are many more to go in terms of redefining fashion.